Skip to Content
HOA Compliant Fencing Solutions in Palm Beach County, FL
Trusted Local Fencing Company in Palm Beach County, FL
For the security of their property, employees, and passersby, many businesses rely on professional commercial fence installation services. A high-quality commercial fence provides numerous benefits to business owners. At Fencing South Florida, our experienced and highly-trained team of professional contractors have been assisting business owners throughout Palm Beach County, Florida, for over 20 years. Our knowledgeable and trained staff can help you determine the best commercial fence solutions to meet your needs. If your commercial fence isn't installed correctly, it can leave your business vulnerable to intrusion while creating a dangerous hazard for your employees and passersby. At Fencing South Florida, we have the right experience, materials, and installation practices to ensure your commercial fence will protect your property. Contact us today to schedule a consultation.
Build Your Own Customized Fencing Quote Online in Only a Few Minutes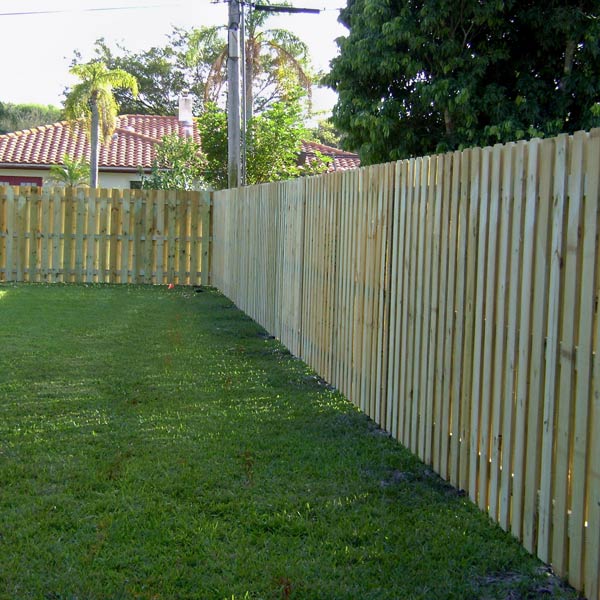 Important HOA Considerations for Your Fence
Your homeowners' association creates guidelines governing the exterior of your home and your property. Failure to follow these rules can lead to fines or, in some cases, legal action. Most HOAs are very stringent when it comes to fence installation. So, if you're considering installing a new fence around your property, you need a fencing company that is prepared to work with the HOA to ensure it doesn't violate their rules. At Fencing South Florida, we take great care to ensure your fence is installed in accordance with their rules. You can get the protection and privacy you want without upsetting your neighbors and the HOA. When we begin the design and installation process, we consider the following:
Testimonials
I have a stress free experience with this company. They are great people to work with. The installers are wonderful, friendly, clean workers. The fence is beautiful, and the guys clean up everything when finish. I have only good things to say about this company.
Fencing South Florida did a very nice job. There were a few things that needed attention after install and they took care of what needed to be done. I would recommend this company.
My new fence is beautiful! We decided to go with white vinyl instead of wood and we are very pleased!
2 gentlemen sent were great. removed and replace 35 yr old fence in about 6 hrs. cleaned up and hauled away the old fence. I will even use them again at my new house.
Responsive, professional, prompt, didn't have to lift a finger.....love that. Work was done exactly as I requested, and the did beautiful work. Great Job!
Fence Height – One of the most common issues homeowners face when installing a new fence is ensuring the fence is the right height. Many HOAs have specific rules that regulate high tall your residential fence can be. At Fencing South Florida, we carry a wide variety of fence heights.
View Obstruction – Most HOAs have strict rules prohibiting installing a fence that will obstruct a neighbor's view. Planned communities often feature gorgeous scenery, and installing a fence can limit or even remove sightlines. Your HOA may have restrictions on the style and height for that reason. Our team will determine which fence is right for your home.
Installation Location – Some HOAs have restrictions on the installation location of your fence. For instance, you may be prohibited from installing a fence that begins at the front of your house. Instead, you may be required to install the fence starting at the back corner of the home. Understanding the nuances of these rules can help save you a lot of headaches and fines.
Style – Many styles of fences, such as wooden or privacy fences, maybe outright banned to maintain a cohesive aesthetic throughout the entire community. If you install a fence that doesn't match their guidelines, you may be required to remove it or risk paying fines. Fencing South Florida will work to ensure these guidelines are met to protect your home.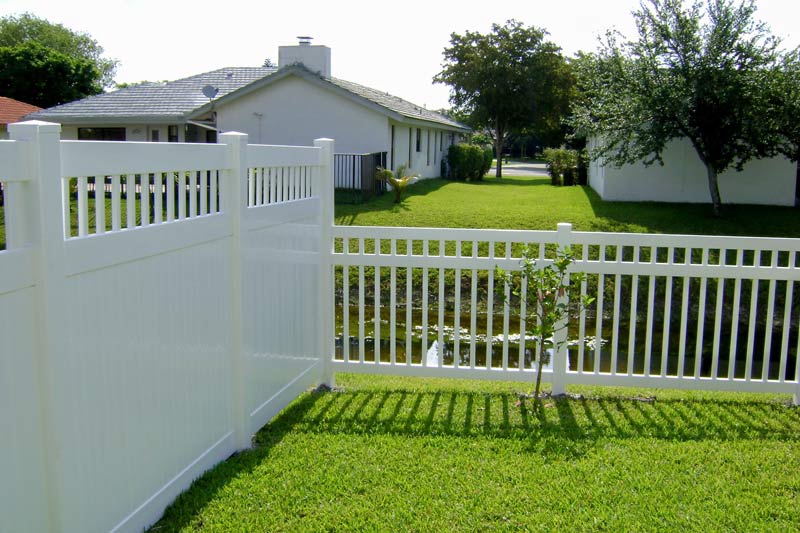 Why Fencing South Florida Is the HOA Fencing Leader
For over 20 years, Fencing South Florida has been providing fencing installation for homeowners throughout Palm Beach County, Florida, and the surrounding communities. Many of our customers include homeowners who are members of an HOA. Without the knowledge and experience of a professional fencing installer, your new fence may violate HOA guidelines. When you choose us, you can trust that we will install a new fence that you'll love while also complying with your local HOA. Our professional fencing contractors use high-quality products and materials for long-lasting results.
HOA Compliant Fencing Contractor in Palm Beach County
A gorgeous, high-quality fence protects your property while defining your property's boundaries. Our team can ensure your new fence installation adheres to HOA standards to avoid any costly fines or removal. At Fencing South Florida, we're dedicated to providing our customers with the very best service. We'll work with you every step of the way to ensure you're satisfied with the final result. Browse our gallery today and become inspired by our selection and service. Contact our team today to schedule a free estimate for your new fence installation.
Build Your Own Customized Quote