Skip to Content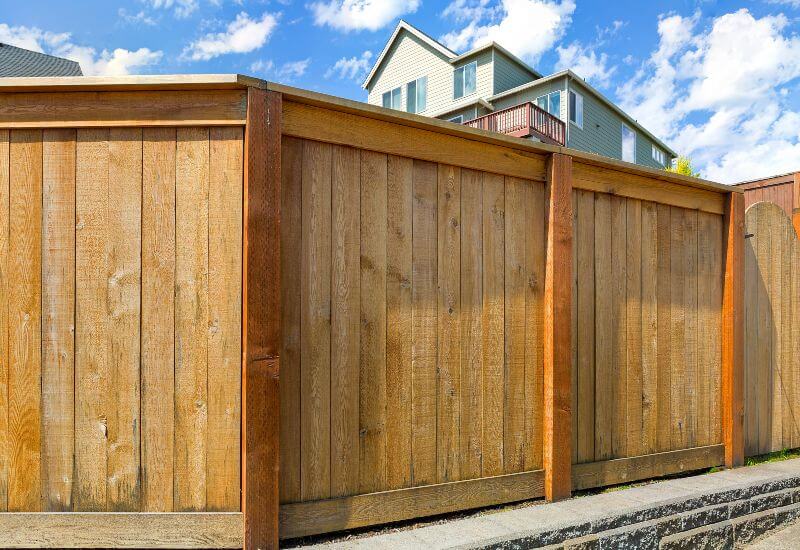 Security & Privacy Fences in Palm Beach
A good fence should provide several functions at once. In addition to marking your property boundary, your fence should provide privacy and security. If you're interested in installing an elegant security fence on your property, contact the fence installation experts at Fencing South Florida. Our experts can help you determine which kind of fence best complements your home and provides the best security. We've installed hundreds of fences in the Palm Beach area.
Build Your Own Customized Fencing Quote Online in Only a Few Minutes
Reasons to Put Up a Fence
"Good fences make good neighbors," as the saying goes. Here are a few reasons why you should consider installing a fence on your property.
Security
Technically, every home is a potential target for thieves. However, putting up a fence in your yard can make would-be robbers think twice before targeting your home. A good fence can also prevent your kids and pets from wandering onto the street.
Aesthetics
For many people, a good-looking fence is a key part of their dream home. If you feel like something is missing from your property, a professionally installed fence may be just what you're looking for.
Privacy
Even if you're friendly with your neighbors, there are times when you want a little privacy. A tall, solid fence can help make your property seem a bit more secluded.
Popular Fence Materials
Once you decide to build a fence, you'll need to think long and hard about what kind of material you want. Each type of fence comes with its own advantages.
Wood
if you're looking for a natural look, a wood fence is probably your best bet. However, wood fences need to be painted or stained occasionally.
Aluminum
Aluminum is light, strong, and elegant. Florida homeowners often choose aluminum fencing for their pool areas.
PVC
Though PVC fencing doesn't have the natural look of wood, it has its fair share of advantages. For example, you'll never have to paint a PVC fence.
Testimonials
I called South Florida fencing after Hurricane Irma, they were getting a ton of calls as you can well imagine. They had somebody come out 2 weeks after the hurricane to give me a price for the fence. They were comparable to the three quotes that I received and I went with them even though they were the middle quote because of their professionalism. The fence was installed in a timely manner and all the work was done two specification. In fact our gate wouldn't stay shut and we called the next day and the owner called back immediately.
My new fence is beautiful! We decided to go with white vinyl instead of wood and we are very pleased!
I hired them for a fence in Coral Springs, FL and they did a great job putting this fence up. The team was very fast and professional from getting the quote to finalizing the installation. Every time I contacted their office someone always answered and/or responded to me within the hour which is fantastic!
I used to own a fence company in New York and now I retired and living in sunny south Florida. I had this company install a fence for me and start to finish they did a top notch job. I would recommend them hands down. Great job. Thank you from a tough critic.
I have a stress free experience with this company. They are great people to work with. The installers are wonderful, friendly, clean workers. The fence is beautiful, and the guys clean up everything when finish. I have only good things to say about this company.
Fencing South Florida Services
To ensure that your privacy/security fence lasts for many years to come, trust the experts at Fencing South Florida. We have 20 years of experience installing all kinds of fences throughout the Lake Worth area. In that time, we've figured out how to provide high-quality fencing at a low cost. We also offer repair services for existing fences. Call our Lake Worth location at 561-855-4255 to learn more about our fencing services.
Build Your Own Customized Quote