Skip to Content
Chain Link Fencing in Palm Beach
Thanks to their durability and versatility, chain link fences are one of the most popular fencing choices among homeowners and business owners alike. If you're looking to buy a chain-link fence in Palm Beach, it's time to contact Fencing South Florida. We have been serving Florida customers for more than 20 years, and we pride ourselves on offering only the highest quality products and the most professional installation services.
Build Your Own Customized Fencing Quote Online in Only a Few Minutes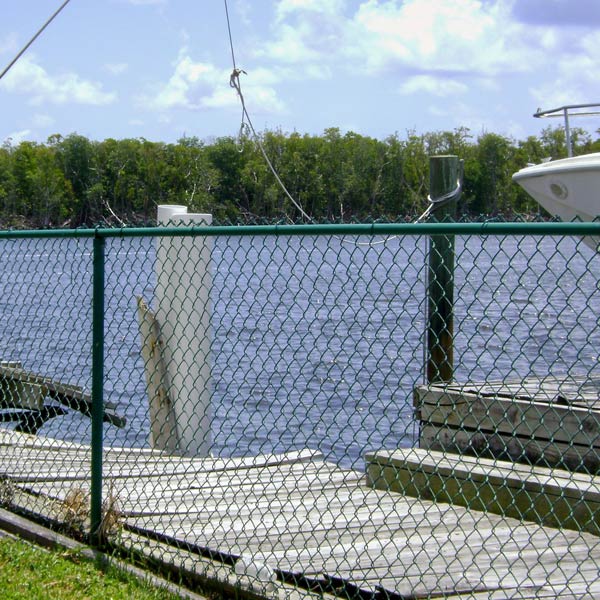 About Our Chain Link Fences
At Fencing South Florida, we provide a wide selection of chain link fences at affordable prices. Our chain link fences are available in a range of heights, from 3 to 12 feet, and can be bought in either black or green. All of our high-quality fences are vinyl-coated and galvanized to ensure durability and resilience over time, and they can be customized to fit your local building codes. The benefits of using chain-link fences include:
They are strong enough to be secure while remaining transparent enough to permit a degree of visibility that other fences do not have.
They are one of the most cost-effective fencing options, and they are both easy to install and easy to maintain.
They are highly adaptable, working well to fence off everything from dog parks to children's playgrounds to industrial job sites.
They are good temporary fences, and they are much easier to remove and re-install than other types of fences.
Testimonials
All I can say is WOW! I knew it would be a great experience when the General Manager Frank Ward came personally to give me a quote because I wanted it done quickly. Within one day, he was at my house. After speaking with Frank, he went in his car and within 15 minutes, I had a quote. It was even a bit less than others but the main reason I chose Fencing South Florida was due to the professionalism I received from day one. AMAZING! Thank you to Frank and his entire team of professionals. They are all so nice and in my 20 years in Florida, this was the best service I received! Nice job!!
I love people who are serious about there work, this company made the most back breaking work look easy and before you know it 200 ft of fence went up and my yard was mine again..... Thanks for the huge discount and the great service.
I needed some security gates badly and did not have a lot of money to spend, this company wins the prize, problem solved with a few bucks to spare, I couldn't be happier….Thanks, Dan, you the man.
Fencing South Florida did a very nice job. There were a few things that needed attention after install and they took care of what needed to be done. I would recommend this company.
My new fence is beautiful! We decided to go with white vinyl instead of wood and we are very pleased!
How Fencing South Florida Can Provide You with Fencing
Chain link fences are famously strong. They can stand up to the elements for years without having their effectiveness compromised, and any damaged parts can easily be replaced without removing the rest of the fence. They are especially useful in Florida because they can stand up to strong winds, rain, and sunlight equally well. Chain link fences are also available in a wide array of different styles, and different thicknesses of wires can be used for practical or aesthetic purposes.
At Fencing South Florida, we believe in offering our customers high-quality fencing products that will serve them well for years to come. We can help you pick out the perfect fence, then install it for you at your home or business. No matter what type of fencing solution you are looking for, our friendly fencing experts will be pleased to assist you. If you are interested in learning more about our chain link fences, feel free to contact us today.
Build Your Own Customized Quote