Skip to Content
Comparison of the Best Fencing Materials in Palm Beach
Fencing South Florida Uses the Highest Quality Materials
Fencing South Florida takes pride in using only the best materials, regardless of what type of fencing you decide on. We work with high-quality, durable materials that provide longevity and curb appeal for your commercial, residential, or industrial space.
Build Your Own Customized Fencing Quote Online in Only a Few Minutes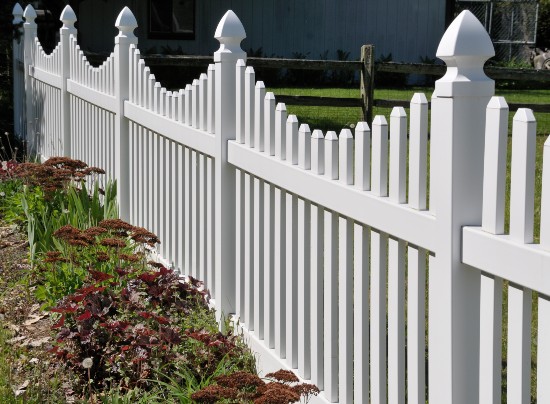 What Is Fencing, and What Is the Purpose of It?
Fencing is essential for protecting your residential, commercial, or industrial space by providing security, safety, and privacy. There are various reasons why you may need a fence, and Fencing South Florida can accommodate them all. Whether you need privacy at home, safety for your business, or want to boost curb appeal, we have what's best for you.
A Comparison of Fencing Materials
There are fencing options to satisfy everyone's fencing needs. Each material has its benefits and drawbacks. At Fencing South Florida, we only work with the highest-grade fencing materials, ensuring you will have a great outcome, no matter what type of fence you choose.  
Wood Fencing
Wood fencing is an attractive fencing option. It offers versatility with many design options and the ability to paint or stain it. Wood fences, however, require more maintenance than some of our other options. They are less resilient to the elements and can attract pests or rot over time. You can opt for our Micropro Fencing to get a beautiful wood fence with less maintenance and more longevity.
Vinyl or PVC Fencing
Vinyl or PVC fencing is an eco-friendly, durable fencing option. Vinyl fencing is made with non-toxic and recycled materials and is known to withstand the test of time, as it's resilient to weather damage due to its flexibility. This is an adaptable fencing option that is easy to clean and maintain.
Wrought Iron Fencing
Wrought iron fencing is a durable option known to have great longevity. It is versatile, as it can be molded into different shapes and designs. Wrought iron fences can rust over time, but with proper maintenance and upkeep, rust can be removed before it causes structural damage.
Aluminum Fencing
Aluminum fencing is one of our most popular fencing options. It is low maintenance and will stay strong and beautiful without rot or fading for a lifetime. Aluminum fencing mimics the look of wrought iron fences at a more affordable cost. These fences are easier to install and repair and are not susceptible to rust.
Chain Link Fencing
Chain link fencing is a cost-effective fencing option that can be used for a variety of fencing needs, from sports areas to dog parks or children's playgrounds. It is a fencing type that is easy to install, repair and remove. Chain link fencing does not offer much privacy on its own; however, you can insert slats or mesh.
Pool Fencing
Pool fences are essential in protecting children and pets; they also prevent contamination in your pool and give you the added benefit of privacy. Pool fences may require more maintenance to preserve the integrity of the material, depending on what kind of material you decide on for your fence.
Composite Fencing
Composite fences are typically made from recycled plastics and wood, making them an eco-friendly fencing option. They are durable and rot- and pest-resistant, making them a low-maintenance, long-lasting option. They come in a wide variety of colors and textures and offer a high-end look, making them one of the best materials for fences.
Concrete Fencing
Concrete fencing is an excellent option if you're looking for optimal privacy. Concrete fences are very resilient and act as sound barriers. Concrete fencing is one of the easiest types of fences to maintain, and is resistant to rot, pests, bad weather and intruders, all while giving your space excellent curb appeal. They are usually reinforced with steel, making them extra secure.
Picket Fencing
Picket fences are offered in wood or vinyl; they are a great decorative type of fencing option. Wood picket fences typically need to be replaced over time; vinyl picket fences tend to last much longer. They are a decorative way to contain pets or children in your yard without ruining the view, or simply an aesthetically pleasing addition to your property.
Choose Fencing South Florida for Your Fencing Needs
When getting a fence installed, you want to make sure you will have a seamless outcome that will last you for years, with minimal maintenance. Fencing South Florida is your best option; our credible team of experts knows the ins and outs of fencing and will provide you with excellent work that will keep your space secure, safe, and beautiful.
Testimonials
All I can say is WOW! I knew it would be a great experience when the General Manager Frank Ward came personally to give me a quote because I wanted it done quickly. Within one day, he was at my house. After speaking with Frank, he went in his car and within 15 minutes, I had a quote. It was even a bit less than others but the main reason I chose Fencing South Florida was due to the professionalism I received from day one. AMAZING! Thank you to Frank and his entire team of professionals. They are all so nice and in my 20 years in Florida, this was the best service I received! Nice job!!
I love people who are serious about there work, this company made the most back breaking work look easy and before you know it 200 ft of fence went up and my yard was mine again..... Thanks for the huge discount and the great service.
I needed some security gates badly and did not have a lot of money to spend, this company wins the prize, problem solved with a few bucks to spare, I couldn't be happier….Thanks, Dan, you the man.
Fencing South Florida did a very nice job. There were a few things that needed attention after install and they took care of what needed to be done. I would recommend this company.
My new fence is beautiful! We decided to go with white vinyl instead of wood and we are very pleased!
Call Fencing South Florida Today
Fencing South Florida is your fencing expert. We ensure the highest quality materials with all of our fencing options, along with a seamless and quick installation, providing a lifetime of privacy, security, and beauty for your property. Call us today to find out why we're the best in the business. Let's discuss your fencing needs and schedule your appointment!
Build Your Own Customized Quote