Skip to Content
Vinyl & Environmental-Friendly Fencing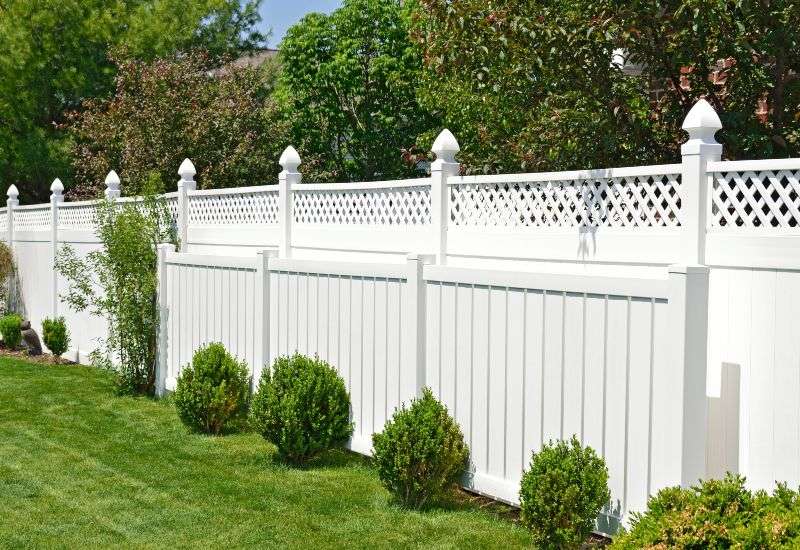 Vinyl Fencing in Palm Beach
More Durable than Wood, Vinyl Fencing is a Sturdy Option
Also known as PVC fencing, Vinyl fencing is a great choice for anybody who wants a sturdy and visually pleasing fencing solution. If you are in need of a PVC fence in Palm Beach, Fencing South Florida can provide you with the products and installation you need. We work to ensure that every customer is satisfied with the service they receive from us, and our fencing experts will be happy to help you pick out the perfect fence for your home or business.
Build Your Own Customized Fencing Quote Online in Only a Few Minutes
Why Choose Vinyl for Your Fencing?
Durability
Vinyl or PVC fencing is made from polyvinyl chloride, an extremely tough material that is as much as five times as durable as wood. It is highly flexible, so it works well in areas where it may need to stand up to severe storms.
Environmentally Friendly
Polyvinyl chloride is a safe and non-toxic material for fences. It is largely made from recycled materials, making it one of the most environmentally-friendly fencing options available.
Easy to Maintain
Vinyl or PVC fences are extremely easy to maintain, and they do not require frequent repainting or sanding, staining, or rust protection. They do not rot or splinter, and they are not vulnerable to termite damage.
Easy to Clean
Vinyl or PVC fences are also easy to keep clean, so they're a great choice for areas with children or animals. You can keep your PVC vinyl fencing looking as bright and clean as ever by washing it occasionally with soap and water.
More Style and Color Options
Vinyl or PVC gates and fences are available in many different styles, and they can be designed to look very similar to natural wood fences. They are also available in a multitude of colors, so it will be easy to have your fence complement the colors of your home.
Testimonials
I met w/ 4 Fence companies and chose Fencing South Florida and was not disappointed at all. The process from start to finish w/ permitting took 4 weeks and once the permit was approved the crew was at my home within 2 days. The Fence was approx 275.ft and was installed within 6 hours and was done very professionally and the crew were extremely careful and meticulous w/ the install.I would highly recommend this company and I dealt w/ Mariano and Frank the crew chief.
I used to own a fence company in New York and now I retired and living in sunny south Florida. I had this company install a fence for me and start to finish they did a top notch job. I would recommend them hands down. Great job. Thank you from a tough critic.
2 gentlemen sent were great. removed and replace 35 yr old fence in about 6 hrs. cleaned up and hauled away the old fence. I will even use them again at my new house.
I have a stress free experience with this company. They are great people to work with. The installers are wonderful, friendly, clean workers. The fence is beautiful, and the guys clean up everything when finish. I have only good things to say about this company.
Responsive, professional, prompt, didn't have to lift a finger.....love that. Work was done exactly as I requested, and the did beautiful work. Great Job!
Why Go with Fencing South Florida?
Fencing South Florida's Vinyl fencing is available at heights that range up to eight feet, and we provide you with three colors and a multitude of different styles to choose from. Our available styles for PVC fences include picket fences, picket tops, lattice tops, shadowboxes, and customized styles.
When you work with our company, you can always count on us for the best fencing products available. We take care to ensure that all of our products are high-quality, and we provide first-class fencing installation services from trained professionals. No matter what your specific fencing needs might be, our dedicated team can help you meet them. Contact us to learn more about our fencing styles.
Build Your Own Customized Quote