Skip to Content
Budget-Friendly Fencing in Palm Beach
Fencing South Florida has every type of fence to fit your security and budget needs. We listen to and understand what you need in terms of utility, style, security, and price, and then develop a fence to fit your specific parameters. We guarantee you'll always find the lowest price and the best value with Fencing South Florida.
Build Your Own Customized Fencing Quote Online in Only a Few Minutes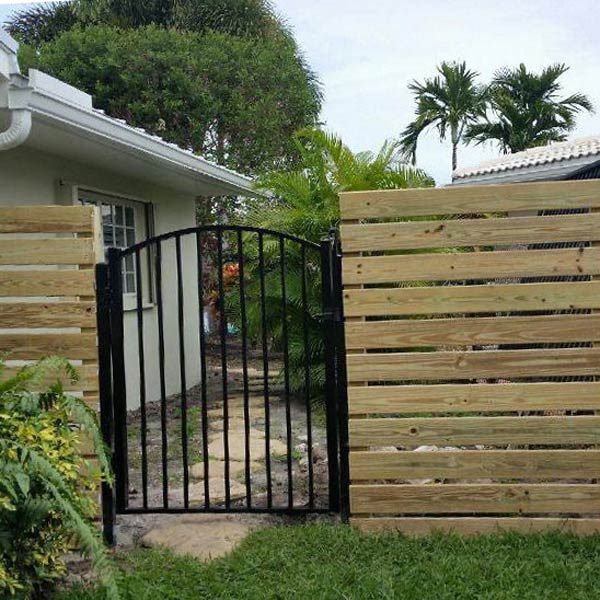 Form and Function
We take the look and feel of fencing as seriously as we do function. Whether you're looking for maximum privacy or an artistic design, we will create a fence that's both strong and beautiful. Because we have our own factory, we can offer superior-quality products with maximum creativity.
Testimonials
Fencing South Florida did a very nice job. There were a few things that needed attention after install and they took care of what needed to be done. I would recommend this company.
My new fence is beautiful! We decided to go with white vinyl instead of wood and we are very pleased!
2 gentlemen sent were great. removed and replace 35 yr old fence in about 6 hrs. cleaned up and hauled away the old fence. I will even use them again at my new house.
I have a stress free experience with this company. They are great people to work with. The installers are wonderful, friendly, clean workers. The fence is beautiful, and the guys clean up everything when finish. I have only good things to say about this company.
Responsive, professional, prompt, didn't have to lift a finger.....love that. Work was done exactly as I requested, and the did beautiful work. Great Job!
Budget-Friendly
We're the most affordable fencing company in Palm Beach County because we own our own factory. As the customer, this saves you time and money, because we can create your customized fence faster for a more affordable price.
Contact us for a custom fence quote today at 561-855-4255!
Build Your Own Customized Quote