Skip to Content
Fencing Repair & Installation
Fencing Products and Services
We Can Beat Any Estimate in Palm Beach County & Broward County
At Fencing South Florida, we understand that the installation of a fence means nothing if the products we use cannot stand the test of time. That's exactly why we are committed to only offering the best fencing products at the lowest price. You can rest assured that our products leave you satisfied with an affordable, durable, and pleasant-looking fence.
Build Your Own Customized Fencing Quote Online in Only a Few Minutes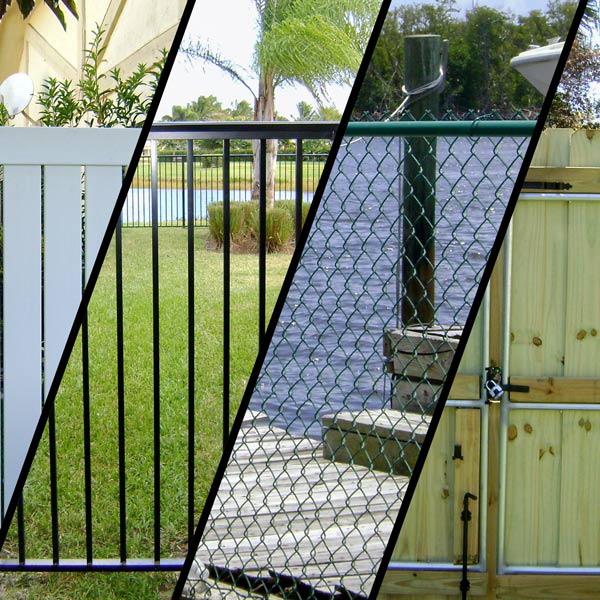 Why We Can Offer Such Good Price
Why bust your budget with an overpriced company when there is an affordable and high-quality solution right in your area? We take pride in surprising our customers with the prices we offer and leaving you happy with your new fence, as well as your wallet. Just ask and we can show you hundreds of references from customers who spent less and got more from our company!
We have opened our own factory to produce PVC and aluminum products to cut shipping deals with Florida's largest lumber treaters and chain-link manufacturers. By manufacturing our own fencing products we can offer our customers amazing pricing and ensure they are getting the best quality product. We make sure no corners are cut!
Testimonials
Fencing South Florida did a very nice job. There were a few things that needed attention after install and they took care of what needed to be done. I would recommend this company.
Hands down the best price and service, I couldn't believe it, people who actually show up when they say their going to.
You can use me as a reference any time, I wish I have found your company sooner, it would have saved me a lot of time and aggravation shopping for the right contractor and the right price.
I needed some security gates badly and did not have a lot of money to spend, this company wins the prize, problem solved with a few bucks to spare, I couldn't be happier….Thanks, Dan, you the man.
My new fence is beautiful! We decided to go with white vinyl instead of wood and we are very pleased!
View Our Fencing Photo Gallery
Schedule your free estimate by speaking with one of our expert staff members or visit our showroom in Lantana, FL! Call our office today at 561-282-1523 or build your free custom quote online. We offer fencing services to Palm Beach County and Broward County.
Build Your Own Customized Quote