Skip to Content
Durable Fences in Palm Beach
Precast concrete panels are a practical and beautiful way to protect your property. Fencing South Florida has the right concrete fence option to fit your needs and keep your property secure. Concrete fences have low installation and maintenance costs, are high quality, provide long-lasting durability, and come in a range of finishes. With faster and more affordable installation that requires little equipment, there will be minimal disturbance to your property.
Build Your Own Customized Fencing Quote Online in Only a Few Minutes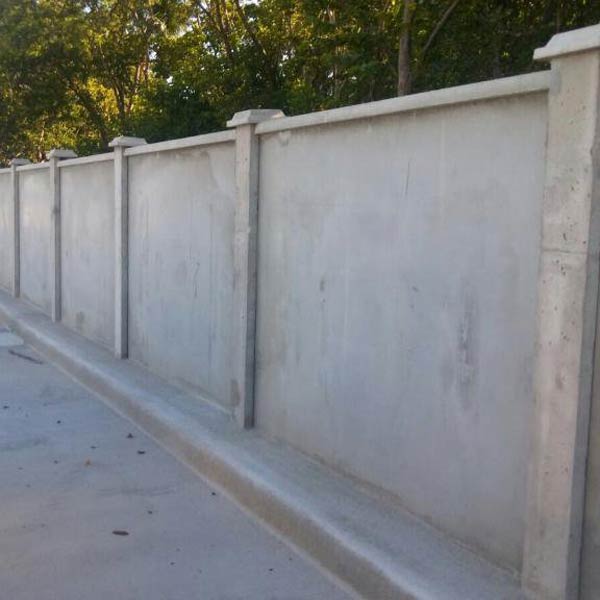 Improved Security
Concrete fence systems are often reinforced with steel for additional strength and security. Precast concrete is manufactured and cured in a factory under controlled conditions, which means walls and panels are formed to exact dimensions. Concrete fence systems are solid and durable, even under the harshest conditions. They are resistant to wind, earthquakes, fire, and insects. They won't warp, rot, mold, or fade with time. A simple wash with a garden hose is the only maintenance you'll have after installation. These fences also insulate against noise and act as a windbreaker.
Testimonials
I met w/ 4 Fence companies and chose Fencing South Florida and was not disappointed at all. The process from start to finish w/ permitting took 4 weeks and once the permit was approved the crew was at my home within 2 days. The Fence was approx 275.ft and was installed within 6 hours and was done very professionally and the crew were extremely careful and meticulous w/ the install.I would highly recommend this company and I dealt w/ Mariano and Frank the crew chief.
We shopped everywhere and got the nicest PVC fence for 400 less than our lowest estimate, and the process was super smooth.
I couldn't believe the owner stopped by the job to check on things, we only purchased 13 feet of fence and a gate, you just don't see that anymore…. PS Your installed Smokey was such a gentleman, Thanks again for a job well done.
My new fence is beautiful! We decided to go with white vinyl instead of wood and we are very pleased!
2 gentlemen sent were great. removed and replace 35 yr old fence in about 6 hrs. cleaned up and hauled away the old fence. I will even use them again at my new house.
Range of Finishes
Precast concrete panels come in a wide range of finishes, from plain and simple to more decorative. Concrete fences can simulate the look and feel of more traditional fencing materials such as brick, wood, or, stone and can be painted to add more appeal. Whether you're looking for utility or beauty, Fencing South Florida has the perfect concrete fence for you.
Contact us today for your concrete fence quote at 561-855-4255!
Build Your Own Customized Quote