Skip to Content
Fence Repairs in Palm Beach County, FL
Trusted Fence Repair Services
Whether your fence was installed to enhance the aesthetic value of your property or to serve as a protective barrier, keeping intruders out while keeping your family securely inside, when it deteriorates, it can no longer fulfill its role. That's why Fencing South Florida provides trusted fence repair services for customers in Palm Beach County, FL.
Build Your Own Customized Fencing Quote Online in Only a Few Minutes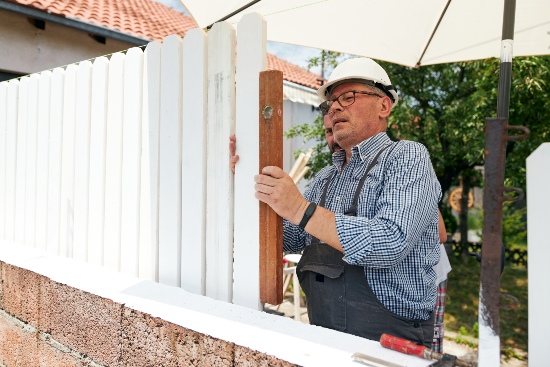 Benefits of Fence Repairs
When you repair your fence, you no longer have to worry about the costs required to accommodate a premature fence replacement, all while reaping the benefits of an aesthetically pleasing, durable structure. Fence repairs contribute to the security and privacy of your home, ensuring the fence continues to serve as the protective barrier you need.
The Importance of Fence Repairs
Promptly addressing fence repairs is the key to preventing further deterioration, structural issues, and premature replacements. A minor fence repair may seem insignificant, but it can quickly develop into a more complex and costly problem when left untreated, decreasing your fence's curb appeal and performance.
Common Reasons for Fence Repairs
With consistent exposure to the elements, the harsh effects of Florida weather can lead to a damaged fence. Other situations that may call for fence repairs include car accidents or criminal acts, like vandalism. Unintentional damage may occur if you frequently hang items, climb on your fence, or neglect maintenance needs.
Our Fence Repair Services
At Fencing South Florida, our experts are well-versed in an array of fence repairs from metal fences to vinyl and beyond, offering quality solutions to restore the appearance and function of your fence, including:
Repair or replace damaged or missing components
Repair warped or sagging chain link panels
Corrosion or rust removal
Vinyl crack or hole repair
Fence gate repair
Aesthetic restorations
Warning Signs of Fence Repairs
When your fence succumbs to damage or age-related wear, you will likely identify one or several of the following signs, including:
Cracked or broken fencing materials
Missing pickets or slats
Splintered, weathered, or rotten wood
Peeling paint
Corrosion or rust
Leaning or unstable posts
Warped or loose chain link panels
Faded vinyl
Damaged gate latches or hinges
Fence Repair vs. Replacement
If your fence is damaged, but you are torn between fence repairs or a full replacement, there are several factors to consider, such as how frequently you have your fence repaired and the age of your fence. Our Fencing South Florida experts can assess your fence and help you determine the most cost-effective solution to remedy your fence needs.
When to Replace Your Fence
Sometimes, a new fence installation is the most suitable option for a structurally secure, aesthetically pleasing fence. Signs that replacement will be more effective include:
Over 25% of the fence has visible damage or deterioration
The fence was impacted by a vehicle or large object resulting in significant damage
Insect infestations
The fence materials have reached their lifespan
Testimonials
All I can say is WOW! I knew it would be a great experience when the General Manager Frank Ward came personally to give me a quote because I wanted it done quickly. Within one day, he was at my house. After speaking with Frank, he went in his car and within 15 minutes, I had a quote. It was even a bit less than others but the main reason I chose Fencing South Florida was due to the professionalism I received from day one. AMAZING! Thank you to Frank and his entire team of professionals. They are all so nice and in my 20 years in Florida, this was the best service I received! Nice job!!
I love people who are serious about there work, this company made the most back breaking work look easy and before you know it 200 ft of fence went up and my yard was mine again..... Thanks for the huge discount and the great service.
I needed some security gates badly and did not have a lot of money to spend, this company wins the prize, problem solved with a few bucks to spare, I couldn't be happier….Thanks, Dan, you the man.
Fencing South Florida did a very nice job. There were a few things that needed attention after install and they took care of what needed to be done. I would recommend this company.
My new fence is beautiful! We decided to go with white vinyl instead of wood and we are very pleased!
Choose Fencing South Florida
At Fencing South Florida, we take pride in delivering the highest-quality workmanship and customer service. Backed by over two decades of time-honored experience, our professionals are dedicated to premium fencing solutions at affordable prices so our Palm Beach County, FL community can experience the difference of exceptional fencing solutions that protect their families while enhancing their property value.
If you've detected symptoms of a deteriorating fence or have been impacted by sudden damage, Fencing South Florida is here to remedy the issue with trusted fence repair services. For prompt response, reliable professionals who value your business, and quality results that last for years, contact us today to discuss your fence repairs.
Build Your Own Customized Quote