Skip to Content
Commercial Fencing Solutions
Trusted Local Fencing Company in Palm Beach County, FL
For the security of their property, employees, and passersby, many businesses rely on professional commercial fence installation services. A high-quality commercial fence provides numerous benefits to business owners. At Fencing South Florida, our experienced and highly-trained team of professional contractors have been assisting business owners throughout Palm Beach County, Florida, for over 20 years. Our knowledgeable and trained staff can help you determine the best commercial fence solutions to meet your needs. If your commercial fence isn't installed correctly, it can leave your business vulnerable to intrusion while creating a dangerous hazard for your employees and passersby. At Fencing South Florida, we have the right experience, materials, and installation practices to ensure your commercial fence will protect your property. Contact us today to schedule a consultation.
Build Your Own Customized Fencing Quote Online in Only a Few Minutes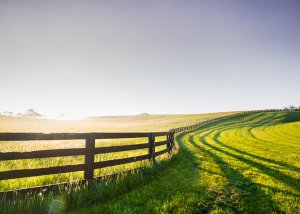 Types of Commercial Fences Available
At Fencing South Florida, we carry a wide selection of professional-grade fencing types and materials to match your security needs. Whether your business prioritizes privacy, budget, style, or some combination, you can count on our experts to deliver exceptional results. We utilize high-quality materials to ensure your fence will protect your property, employees, and products. Learn more about the types of fencing materials we provide.
Testimonials
I have a stress free experience with this company. They are great people to work with. The installers are wonderful, friendly, clean workers. The fence is beautiful, and the guys clean up everything when finish. I have only good things to say about this company.
Fencing South Florida did a very nice job. There were a few things that needed attention after install and they took care of what needed to be done. I would recommend this company.
My new fence is beautiful! We decided to go with white vinyl instead of wood and we are very pleased!
2 gentlemen sent were great. removed and replace 35 yr old fence in about 6 hrs. cleaned up and hauled away the old fence. I will even use them again at my new house.
Responsive, professional, prompt, didn't have to lift a finger.....love that. Work was done exactly as I requested, and the did beautiful work. Great Job!
Chain Link – Chain link fencing is a versatile and affordable fencing option that is ideal for numerous industry types. They are vinyl-coated and galvanized to ensure they can withstand the outdoor environment without degrading. Our chain link fences are available in a variety of heights from 3-feet to 12-feet.
Aluminum – Aluminum is one of the most popular fencing types available because it's durable and customizable. With one of the highest weight-to-density ratios, your aluminum fence is ideal for keeping your property protected. Not only that, it's a low-maintenance fence solution because it's rust-resistant.
Wood – At Fencing South Florida, we can install a wooden fence for your commercial property. Wooden fences create a pleasing space with a variety of wood types and styles while offering privacy and protection.
Pool Fencing – Hotels, fitness facilities, and apartment complexes install pools as an exciting feature for their guests and renters. However, pools require you to take certain safety precautions. The professional team at Fencing South Florida can install pool fences that meet state and local ordinances for pool safety.
Composite – As more businesses focus on environmentally-friendly solutions, we're proud to offer composite fences. Made from recycled material, composite fences are durable and provide the same level of privacy and security as other types of fencing material.
Concrete – Concrete is a unique fence material that creates stunning perimeters without compromising on security. Our concrete materials are pre-fabricated under controlled conditions, so they'll never warp, rot, or fade. They also provide unmatched privacy and security. Your concrete fence can be customized with various finishes, including brick, wood, or stone.
Benefits of Professional Commercial Fence Installation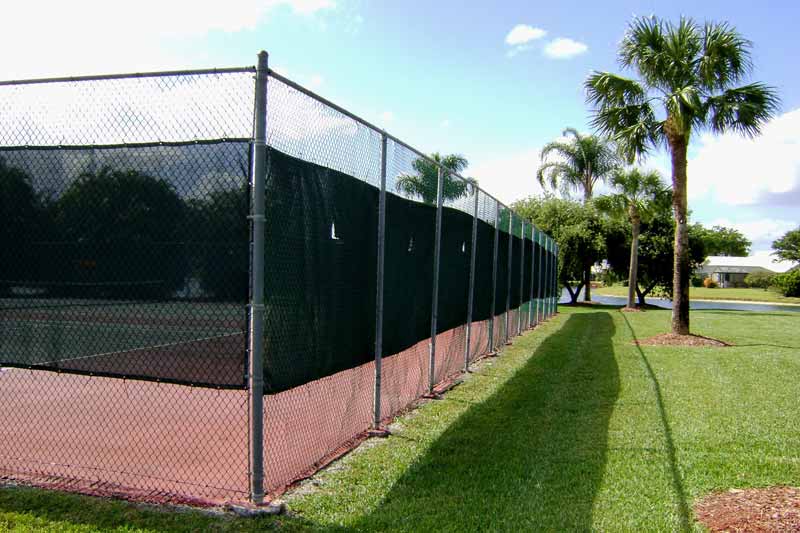 Business and property managers utilize fences for numerous reasons. With over 20 years of experience in the industry, our knowledgeable team can help determine the right fencing solution based on your needs. We don't take a one-size-fits-all approach. Instead, we consider your budget, style, and security concerns to deliver exceptional results.
Security – The primary purpose of any commercial fencing solution is to secure a specific area. Whether you want to prevent passersby from entering your property or a restricted area within the boundaries needs to be sectioned off with a high-quality fence. Depending on the level of security needed to access the restricted area, our team can recommend an appropriate fencing solution.
Privacy – There are numerous fencing solutions available that provide better privacy options than others. Privacy is especially important for commercial and municipal properties such as schools, hotels, and rental properties.
Protection – For high traffic or secure facilities, you need a fencing solution that not only offers privacy but protection from accidental or intentional threats. Our team can create a perimeter fence solution to ensure your property is safe.
Traffic Flow – By restricting access to certain areas, our fences can be used to help direct foot traffic, which encourages customers and employees to stay on designated paths while on your property. By creating a traffic pattern, you can help keep your visitors safe and your property secure.
Types of Commercial Businesses We Serve
When it comes to fencing, businesses require unique solutions to meet their needs. At Fencing South Florida, we are prepared to meet the needs of a wide variety of business and industry types. We provide high-quality installation and services to meet and exceed our customers' expectations. Choose from various fencing types, styles, and materials to ensure you get the protection that you want for your property. With over 20 years of experience, we have assisted businesses in numerous industries, including:
Municipal Building
Medical Centers
Office Properties
Retail Locations
Shopping Centers
And More
Schedule Your Fence Design Consultation
Business owners throughout southern Florida trust the professionals at Fencing South Florida for reliable commercial fence installation services. As an experienced fencing company, we have worked with numerous businesses throughout the area and have delivered exceptional results. As a business owner, it's essential you have a high-quality fence that is properly installed to provide security and privacy to your property. We have a wide selection of fencing materials and types from which to choose. Contact us today to begin your fencing consultation services.
Build Your Own Customized Quote