Skip to Content
A Look at Different Fencing Materials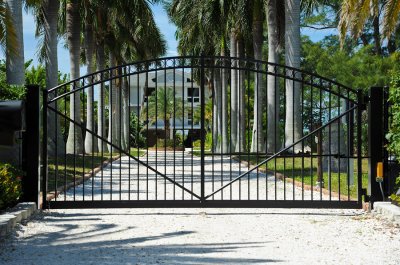 A new fence will enhance the privacy and security of your property. Whether you are planning on installing a pool fence, security fence, or other types of fence, you will have a variety of fencing materials to choose from. To ensure that your new fence meets your needs for both beauty and function, it is a great idea to work with a fence contractor located in Lake Worth. Fence contractors have the knowledge and expertise required to help you design the quality fence of your dreams. Here is an overview of some of the different fencing materials that a residential fence company will have to offer you.
Wood Fence
Wood fences are a classic and elegant choice for your home. Typically, wood fences are constructed out of high-quality materials, such as cedar and redwood. Your new wood fence can be designed to provide your home with an enhanced level of privacy. To provide your home with a rustic look, you may also want to consider installing a wood picket fence in your front yard.
Metal Fence
If you are seeking the maximum level of security for your home, a metal fence may be the right option for your needs. Metal fences can be designed with both decorative and functional elements that will completely secure the perimeter of your property. A beautifully wrought iron fence will also add a refined look to your property. Because of their beauty and design, metal fences can actually increase the value of your home.
Vinyl Fence
A vinyl fence offers the look and feels of real wood, without the need for continual maintenance and repairs. During the manufacturing process, vinyl fence planks are designed with the texture and colors of wood. When you install a new vinyl fence, your fencing will be built to last throughout the seasons. Along with being incredibly durable, vinyl fences are also easy to install and clean.
Build Your Own Customized Quote