Skip to Content
Guide to Safe Horse Fencing
Are you considering revamping the fencing on your farm or around your horse stables? If so, keep in mind that the safety of your horses should be your first priority. The most attractive fencing won't be useful to you if it is unsafe or ineffective at keeping your horses contained. Working with the leaders in fencing in Palm Beach County can help you choose the right fencing material, design, and style for your corral or stables. Read on to learn more about making safe and beautiful horse fencing.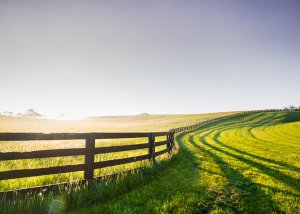 How Tall Should a Horse Fence Be?
Horse fencing is a special kind of fence near Light House Point, and the right kind will keep your horses close to home. Horses can grow to impressively large sizes, so they are capable of jumpers. Your horse fence needs to stand high enough that it will effectively contain your animals, and it also needs to be sturdy enough that they can't breakthrough. The professionals can help you make the right decision in terms of the height of your fence and the materials it is made out of. Here's a quick look at how tall a horse fence should be to keep your horses contained.
If your fence is too low to the ground, your horses can just walk right over it and off your property. Horse fences are particularly useful if your property is located near a highway or another area where it would be dangerous for horses to be off on their own. Build your fence at least 5 feet high around the outside perimeter of your horse grazing area. This helps reduce the chances that a horse will jump the fence, and also keeps them safer from people who might try to feed or pet them as they pass by. The fence should also be a maximum of 8 inches off the ground at the bottom, which helps discourage grazing under the fence.
How to Create Safe and Beautiful Horse Fencing
Think About Wooden Fencing
Wood fencing is a beautiful and classic choice, offering a natural aesthetic appeal to your property. Be aware that wood fencing is more susceptible to changes in weather as well as damage from horse teeth. If you choose wooden horse fencing, make sure you know the amount of maintenance involved so that your fence stays effective and safe for years to come.
Consider Vinyl/PVC fencing
When you are looking for horse fencing materials, vinyl is another visually appealing option. Vinyl fencing comes in a variety of colors and styles to suit your needs, and typically needs less maintenance than other fencing options. Because vinyl fencing is somewhat flexible, you may need to supplement a vinyl horse fence with an electric fence to make sure your horses do not accidentally lean on it and break it.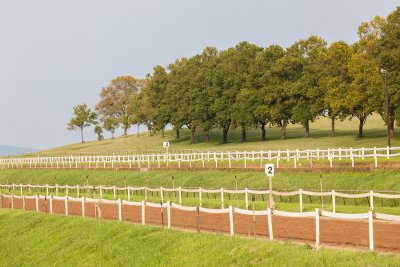 Consider Zoning
The first factor that you will want to consider when you are planning a horse fencing project is the zoning requirements of your city. Your local authorities will have specific rules and regulations regarding the placement of your fence, as well as the materials that you use for your enclosure. By taking the time to do your research, you can ensure that your new fence will be up to code.
Evaluate Materials
The next step in planning a horse fencing project is to choose the types of materials that you will use for your fencing design. Each type of fencing material is designed to provide safe and sturdy protection for a specific type of animal. Since horses are very sturdy creatures, they require additional support in their fencing.
Plan Your Gates
Gates are also a very important component of any fencing design. Your gates will allow you and your employees to safely move your animals between different pastures. To create a safe and secure gate that is also easy to use, you should be sure to place your gate in an area where it will not be obstructed by mud and other forms of debris. With all of these tips in mind, you will be ready to get started on your new horse fencing installation. This quick video explains some of our points. This quick video explains some of our points as well as provides some other pointers.
Get Professional Help
When you are preparing to install new fencing on your property, it is a great idea to work with a contractor that specializes in the design and creation of horse fencing. With the assistance of a highly rated company offering to fence in Palm Beach County, you will be able to create the perfect enclosure for all of your equine friends.  Schedule an appointment with us today.
Build Your Own Customized Quote