Skip to Content
Top Projects for Aluminum Fences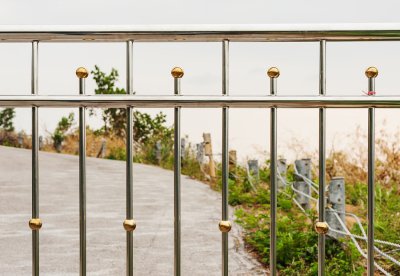 Many people favor aluminum when it comes to fencing material options thanks to its elegant appearance, durable nature, and many uses. If you're planning to install new fencing near Palm Beach County and like the look of aluminum, then keep reading for some of the top projects for aluminum fences.
Front Yard Enclosure
Are you searching for a way to boost your home's curb appeal? If so, then an aluminum fence project may do the trick. Aluminum fencing has the look of wrought iron, which means it can give your front yard a neat and upscale appearance for a lower cost than an iron fence. Also, because aluminum is low maintenance, you won't have to worry about frequent upkeep for your front yard barrier.
Backyard Enclosure
On the other hand, if your backyard benefits from an excellent view, but you want to have a barrier to help keep kids in or unwanted visitors out, then installing an aluminum fence may be a good project for you to consider. Adding this type of barrier to your backyard can help separate the space from the area beyond without blocking the view.
Deer Fence
Deer can jump high, and this type of wildlife can be a nuisance to anyone who puts work into their landscaping or vegetable garden. If you're facing a deer problem on your property, then you may benefit from installing an aluminum fence because this attractive-looking material can be effective for keeping deer off your property while not blocking your view of the surrounding landscape. For your deer fence to serve its purpose, plan to install a barrier that reaches at least 8 feet high.
Pool Fence
If you own a backyard pool, then a safety fence can play an essential role in keeping children, dogs, and wildlife from falling into the pool and drowning. While there are many options to consider for pool fencing, aluminum is a popular choice because of how low-maintenance and good-looking it is. Contact us today for more.
Build Your Own Customized Quote