Skip to Content
A Look at Some Popular Materials for Fences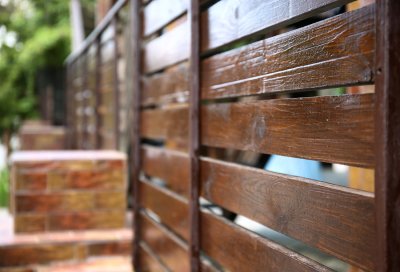 Fences are an excellent addition to just about any residential or commercial property. A good fence helps to demarcate property boundaries, adds aesthetic appeal, and increases security. When you are considering fence installation in Pompano, you'll have to decide on what style, color, and material make the most sense for you. Depending on your needs, you might choose a wooden fence, while in other cases, a vinyl fence could be a better choice. Read on to learn more about a few of the most popular materials for fences.
Wood
Wood is one of the most popular options for fencing and offers a timeless appeal that looks great on any property. Because wood is a natural material, it blends into its surroundings. You can choose from different wood species depending on your budget and aesthetic goals. Wood fencing may be painted or stained, so no matter what you want your fence to look like, chances are you can achieve that with wood. There is a certain amount of upkeep required with a wooden fence, as it is susceptible to warping and cracking from changes in moisture and the environment. Talk to your fencing contractor to learn what you can expect from wood fence maintenance.
Vinyl
Vinyl or PVC fencing offers you a combination of durability and aesthetic appeal. It is strong and flexible and stands up well to changes in weather—even severe storms. Made from recycled materials, vinyl fencing is an environmentally friendly choice and will not rot or warp. An occasional washing with soap and water will help keep your vinyl fence looking good for years to come, and there are many different styles available to match your home.
Aluminum
Aluminum fencing can be the right choice for a pool fence or to surround your entire property. Aluminum is a durable choice that requires minimal maintenance, so it can be a good option for homeowners who don't want to think too much about their fences. It is also easy to repair and is a more economical alternative to wrought iron fencing.
Build Your Own Customized Quote