Skip to Content
An Overview of Fence Gate Styles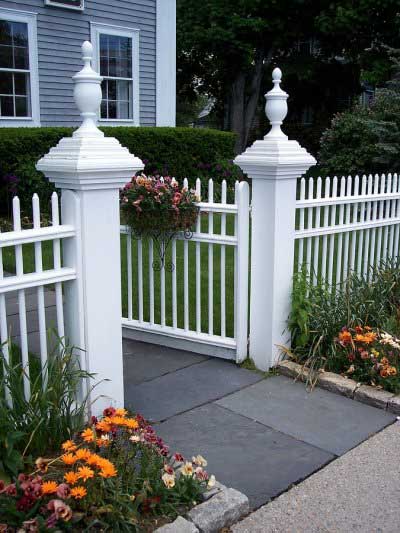 When you are planning a new fence installation with your fence contractor in Palm Beach, it is important to choose a fence gate that matches the style of your property. Whether you are planning on installing a privacy fence, vinyl fence, or other fence style, your fence gate is an essential feature of your new fence installation. Since your gate will typically be the first feature that your guests will encounter when they visit your property, your guests also play a significant role in the curb appeal of your home. To help you get started on your fence project, here is an overview of some of the most popular fence gate styles.
Slide Gate
A slide gate will add both convenience and elegance to your new fence. This type of fence gate is installed on a track. Using wheels or slides, the gate can slide from side to side. When you are planning a slide gate installation, it is important to make sure that your gate is wide enough to accommodate a vehicle. By installing an automated slide gate, you can make it easy to enter and exit your property.
Swing Gate
Unlike a slide gate, a swing gate opens outward like a conventional door. When you are planning a swing gate installation, you should make sure that the gate is able to swing outward without blocking the sidewalk or road in front of your home. If you are seeking a stylish addition to your fence, you may also want to consider installing a double swing gate.
Vertical Pivot Gate
If you are seeking additional security for your home, you may want to consider a vertical pivot gate installation. This type of gate pivots upwards to allow cars or pedestrians to pass through. When the gate is closed, it will create a solid barrier for your fence. Your fence contractor can help you choose the perfect gate for your fence.
Build Your Own Customized Quote