Skip to Content
Creative Ideas for Your New Fencing Installation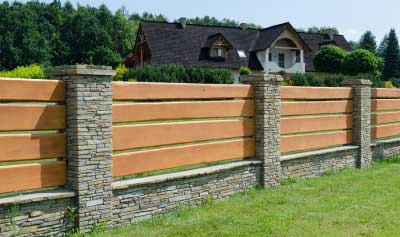 Having a fencing company put up a fence around the perimeter of your yard can offer you privacy from your neighbors and keep your children and pets safe. It can also provide you with an opportunity to get creative. When you add fences near Palm Beach, choose one that fits your needs. Here are several ways that you can do it.
Choose a Wood Fence to Match Your Home's Exterior
You can paint a wooden fence with any color you want. You can also leave it natural in order to make it look warm and inviting. Either way, wood will give you options, and you will be able to change the fence over time. It also provides plenty of protection and privacy from those who live around you.
Pick a Vinyl Fence That Comes With a Design
While wood fences can be painted to add some color to the outside of your home, most of them look the same. On the other hand, vinyl fences come in many shapes and sizes. From a white picket fence to a large privacy fence, there are plenty of ways to utilize them. Don't be afraid to try something bold.
Pair a Metal Fence With a Traditional Home
If you live in an older home that has a lot of classic details, you don't want to ask a fencing company to put up a wooden or vinyl fence that will clash with them. Instead, opt for a wrought iron fence that will match the look of your home. It won't provide much privacy and you won't be able to do much to it once it's installed, but you will love the way it plays off your traditional house.
Save Money With a Chain-Link Fence and Then Add Vertical Slats
Chain-link fencing is very no-frills, which is why it is one of the most affordable options. However, by adding slats to it, you can customize the color and make it private. You don't have to spend a lot to get a good-looking fence.
Build Your Own Customized Quote