Skip to Content
Examining Some Popular Fence Styles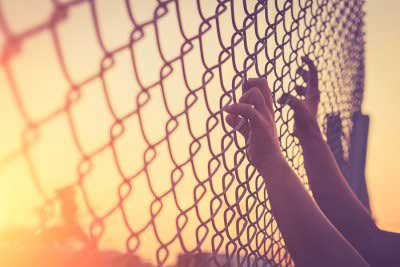 New fence installation in Palm Beach can be a great addition to the home or workplace, but many individuals are overwhelmed by the multitude of options they are faced with. For this reason, it helps to do some research before making a decision regarding the type of fence you want to have on your property. Whether you are interested in residential or commercial fencing, keep reading if you would like to learn about some of the most popular fence styles.
Privacy
If you like to spend time in your backyard in solitude and would like to block out the sounds and sights of the neighborhood around you, a privacy fence may be the right style for your needs. Privacy fences are typically about six feet tall and made of wood or vinyl. They may be solid or feature pickets that are directly next to each other with no spaces in between them. You can also space your pickets out in order to customize the level of privacy you will be enjoying.
Chain Link
A chain-link fence may not be as good looking as a wood or vinyl fence, but it can be just as practical. This kind of fence is often used to enclose areas where sports are played such as basketball courts and baseball fields. You can also use a chain-link fence to keep children and pets from straying out of your yard, but it should be noted that some dogs if they try to chew through a chain-link fence. Chain link fences are ideal for those who want to enclose an area without blocking light from passing through.
PVC
While all fences have their advantages and drawbacks, PVC fences may be the most versatile. Their durability allows them to enjoy long working lives, and they require little to no maintenance throughout that time. PVC fences can also provide a nice aesthetic appeal that rivals that of wood fences.
Build Your Own Customized Quote