Skip to Content
Getting the Facts About Pool Fences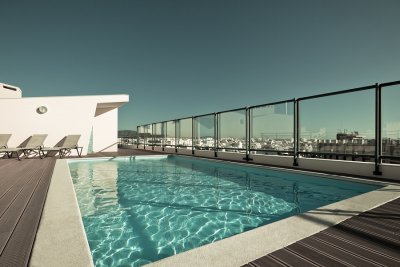 A backyard pool will provide you and your loved ones with fantastic opportunities to get outdoors and enjoy the sunshine. When you are planning a pool installation, it is a great idea to work with a fence contractor to install a pool fence near Palm Beach. By working with a fence company to create a secure baby pool fence, you will have the peace of mind that comes from knowing that your pool area is completely secure. As you are planning your pool fence installation, you will want to include features that will boost the privacy and appeal of your pool. Read on for a closer look at some of the facts about pool fences.
Pool Fences Are Not Standardized
When you are planning your pool fence installation, you may wonder whether there are regulations that dictate the dimensions and safety features of your new fence. In fact, federal law does not include any laws regarding the height or dimensions of pool fences. For this reason, you will be able to create a pool fence that matches perfectly with the style of your home.
Pool Fences Should Put Safety First
The main function of a pool fence is to keep the area surrounding your pool safe and secure. By putting safety first during your pool fence installation, you will be able to protect young children and pets from the potential dangers of your pool. To ensure that your pool fence is completely secure, you can create a fence design that is at least 4 feet in height.
Pool Fences Come in a Variety of Materials
As you are planning your pool fence installation, you will have several different types of materials to choose from. For example, vertical bar fencing is among the most popular pool fence materials. With a vertical bar fence, you will create a permanent safety structure around your pool. If you are seeking a pool fence that allows the beauty of your pool to stand out, you may want to consider transparent materials, such as glass.
Build Your Own Customized Quote