Skip to Content
How Can a Privacy Fence Improve Your Property?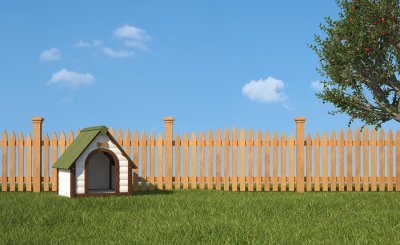 Whether you live in a residential neighborhood or are located in a rural area, privacy may be a top concern for you and your family. In order to boost the privacy and security of your home, it is a great idea to hire a fence company to install a quality fence around the perimeter of your yard. With a quality fence installation near Light House Point, you will be able to rest assured that your house and property are fully protected from the street. Along with providing you with peace of mind, a privacy fence installation can also boost the value of your home. Here is a look at some of the great ways that a privacy fence will be able to improve your property.
Increased Protection
One of the best benefits of a privacy fence is that this type of fencing installation will provide increased protection for your home. For example, if you are the parent of young children, your privacy fence will provide a clear boundary around your backyard that can help prevent kids from straying during playtime. Additionally, a privacy fence may also be able to provide shelter against wind, rain, and other elements.
Improved Decoration
Along with increasing the protection around your property, a privacy fence can also help add decoration and style to the exterior of your home. To help highlight your landscaping design, you can choose fencing materials that are both beautiful and functional. Some of the most attractive privacy fence materials include wood, aluminum, and wrought iron. Overall, a privacy fence installation will greatly boost the curb appeal of your property.
Reduced Noise
For some homeowners, noise from the street can be a bothersome issue. When you are seeking a highly effective method for reducing traffic noise in your home, you may want to plan a privacy fence installation. Your new privacy fence will create a buffer between your home and the street beyond. After you have installed a brand new fence, you will be amazed at the tranquility and peace that you experience at home.
Build Your Own Customized Quote