Skip to Content
How to Choose the Best Fence for Your Property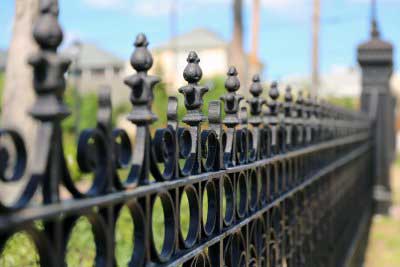 If you are thinking about installing a new fence in Palm Beach, there are a few factors you should consider when deciding on the right type. Think about why you want a new fence installation in order to get a general idea of how it should function. Then you can decide how much maintenance you are prepared to offer your fence and find a suitable fence contractor to help you finalize the process. Read on for a closer look at how to choose the best fence for your property.
Think About its Purpose
The first step in determining what kind of fence is best for your property is deciding what kind of purpose it will serve.
Fences come in all different sizes, styles, and designs, so think about what you want yours to accomplish. Do you want to fence off the pool in your backyard to keep your children safe? Would you enjoy more privacy when you relax outside of your home? Are you looking for a small picket fence to outline your garden? Certain types of fences are better able to accomplish these individual goals than others.
Consider Maintenance Requirements
Once you have assessed your reasoning for wanting a new fence, you can then decide how much time and effort you are willing to devote to maintenance. A tall wooden fence can offer you extra privacy while enhancing the visual appeal of your home, but it will require significant maintenance if you want it to stand up over time. PVC fences, on the other hand, can be just as practical and nearly as pretty as wood fences with much less overall maintenance requirements.
Find a Quality Contractor
A new fence can be a permanent investment as long as you go through the process the right way. It is important to find a high-quality contractor or fencing company in Palm Beach that can help bring your fencing dreams to life. Make sure that you are working with a reputable company with the experience, tools, and determination it takes to meet and exceed your fencing needs.
Build Your Own Customized Quote