Skip to Content
Installing a Privacy Fence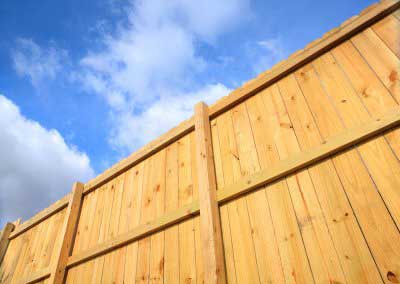 If you own a home with a beautiful backyard, you probably want to spend as much time outside as possible. However, you would most likely not want to be watched by every person passing your house on the street. By erecting a privacy fence around your home, you will be able to keep unwanted people off your property, separate your space from your neighbors' spaces, and create a private sanctuary for your to enjoy. Also, a well-designed fence can add to the architectural interest of your home. When you are ready for fence installation in Palm Beach, your local fence contractors can help.
Municipal Codes
Most cities set limitations on how high or set back a privacy fence can be. Usually, the height of a backyard fence is six feet from the ground level to the very top of the fence. In rare occasions, privacy fences may be built up to eight feet to accommodate special situations. For example, if your house abuts a commercial space, the city may allow you to build a taller privacy fence to block out large trucks or commercial equipment from your view. Check with your city's building department before you start your fencing project. Your Palm Beach fence contractor can help you navigate municipal codes when designing and building your privacy fence.
Materials Used
In general, privacy fences are made from three popular materials: Wood, vinyl, or metal. Wooden fences are more traditional looking—although depending on the configuration of the planks, they may have a more contemporary feel. Most wooden fences are relatively easy to construct, making them doable DIY projects. Be aware that wooden fences may need to be repaired or restained over time. Vinyl is more durable than wood and is often used as an alternative. With a wide range of colors, styles, and sizes, vinyl is a popular choice for fencing. Sheet metal is a great material for privacy fencing and is mostly utilized in modern architectural design for its industrial charm. Offering a wide array of patterns, colors, and styles, metal won't disappoint. Even the humble chain link fence can be used for privacy. When combined with wooden slats, this fencing offers a sturdy and effective barrier.
Build Your Own Customized Quote