Skip to Content
Picking a Fence That Can Stand Up to Gusty Wind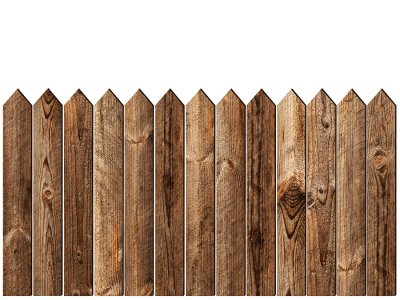 As a resident of the state of Florida, chances are that you are all too familiar with harsh weather conditions and hurricane-force winds. During the next storm, the last thing that you will want to worry about is whether your fencing is strong enough to withstand the impact. With services from a company that offers fences in Light House Point, you can rest assured that your fence installation is ready for the next big weather event. A fence company will work with you to help you create a fence that meets the weather resistance requirements of your area. Read on for a look at 3 fence styles that will not blow over in the wind.
Picket Fences
White picket fences can be a classic and stylish addition to any property. When you are considering installing a picket fence around your home, it is important to know that these types of fences are also incredibly sturdy. To help ensure that your picket fence is wind resistant, you may want to ask your fence contractor to place the slats slightly farther apart.
Vinyl Fences
If you are shopping for a new fence that combines durability, easy maintenance, and fantastic style, a vinyl fence may be the best option for your needs. With a new vinyl fence, you will be able to create a custom design that allows for the proper distribution of wind. Placing the slats slightly farther apart will provide your fence with an aerodynamic silhouette that is highly wind-resistant.
Chain Link Fences
When you are seeking the ultimate in wind resistance, a chain-link fence could be the right choice for your property. By design, chain link fences are able to stand up to even the most powerful windstorms. If you are in need of additional privacy from your chain link fence, you can ask your contractor about the possibility of adding decorative privacy slats to your installation.
Build Your Own Customized Quote