Skip to Content
Planning Your Outdoor Living Area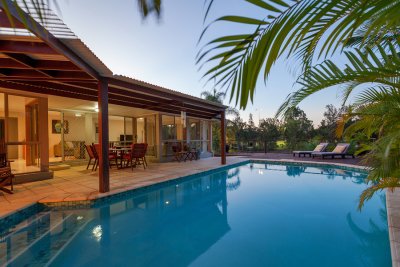 As the weather warms up, you may be looking for ways to get more enjoyment out of your backyard. Are you planning to remodel your landscaping to create a more functional and inviting outdoor living space? If so, then read on for some tips on everything from plant choice to fence design in Palm Beach County to consider while planning your outdoor living area.
Know the Rules
It's important to learn about any regulations and rules that your homeowner's association or city may have before you begin making plans and decisions for your outdoor living space. For example, fence design will play an important role in this project, and there may be guidelines for your area regarding privacy fence height, location, or style. Also, be sure to double-check your property lines before installing new fencing. Know what is allowed before getting started to help avoid delays, fines, and extra work and hassle.
Evaluate the Area
Now that you know what is and isn't permitted, it's time to take stock of your property. Examine the area that you are planning to renovate with a critical eye and determine what aspects you like and dislike, creating lists as you do so. Consider factors like maintenance requirements, privacy levels, sun protection, and water efficiency. As you brainstorm ideas for the project, refer to these lists to make it easier to design your ideal outdoor space.
Sketch a Design
A project plan is a valuable tool that provides you with a birds-eye view of your project. Sketch out a design on paper that maps out areas like patios, fences, pool, ponds, gardens, pathways, and any other elements that you wish to incorporate into your outdoor living space. As you work, carefully consider the relationships between each part of the space after drawing them to scale. The layout should be easy to navigate and the pathways should draw people from one part to the next. Hiring a professional designer to consult on this part of the process can help ensure that the design of your new outdoor living space is both functional and beautiful.
Build Your Own Customized Quote