Skip to Content
Protect Fido With a Dog Proof Fence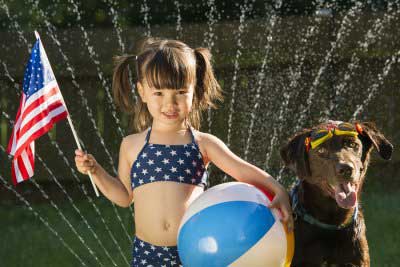 Much like children, pets should be cherished and protected at all times; however, they should still be allowed to run around and play outside. Fortunately, the right types of fences in Palm Beach can provide you with the peace of mind you need to know that your pets are safe and sound when they go outside for some exercise. Read on to learn how to protect your four-legged friend with a dog-proof fence.
Style
Fences come in all kinds of designs and styles; while some do an excellent job of providing your property with an extra layer of privacy, others are for more aesthetic purposes. When it comes to protecting your pets, it is important that you put careful consideration into choosing your fence style. While tiny picket fences may be nice for outlining your property, it is unlikely that they will do a sufficient job of containing and protecting your dog. A dog proof fence should be difficult to jump over, burrow under, or chew through. Consider thick wooden or plastic fences that will do an adequate job of containing your furry friend without any risk of injury.
Size
When choosing a fence to keep your dog in your yard, consider the size of both the fence and the dog. Even small dogs tend to be able to jump to significant heights, and many of these crafty canines can find clever ways to reach new heights. If you think your dog could scale your fence with little effort, it is much too small. It is a good idea to build your fence a bit taller than you think you might be necessary, just in case.
Aesthetics
A functional fence does not have to lack visual appeal. In fact, the right fence can enhance your curbside appeal as well as contain your pet. Consider a tall, wooden fence with slightly spaced pickets to allow sunlight into your yard. You can also experiment with different colors and decorative designs for aesthetic purposes.
Build Your Own Customized Quote