Skip to Content
The Advantages of Vinyl Fencing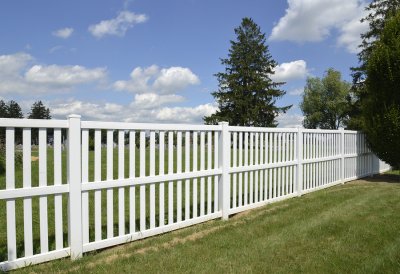 The spring season is finally here, and now is a fantastic time to get started on a new fencing installation for your property. Whether you are seeking a functional privacy fence installation, or are planning an ornamental fence installation for your property, you will have many materials and options to choose from when you are planning your new fence. A contractor offering fences near Palm Beach County can provide you with additional details about all of the different fence materials that are available. For example, vinyl fencing is among the most economical and durable choices that you can make for your new fence. Read on for a closer look at some of the fantastic advantages of vinyl fencing.
Incredible Strength
One of the main benefits of vinyl fencing is its incredible strength and durability. In fact, you can expect your vinyl fence to be up to five times stronger than a conventional wooden fence. Due to its great strength, vinyl is able to withstand harsh weather conditions, such as high winds and heavy rains. When you are seeking a very durable fencing option, vinyl fencing may be the right choice for your needs.
Easy Maintenance
Along with its fantastic strength, a vinyl fence will also provide you with easy maintenance. For example, when you notice any dirt or buildup on your vinyl fence, these residues can be removed with soap, water, and gentle scrubbing. Since a vinyl fence is naturally sealed, it will not require any additional maintenance treatments.
Flexible Installation
No matter what you are envisioning for your fence installation, a vinyl fence is sure to be a great choice for your needs. When you choose a vinyl fence, you can rest assured that you will be able to select fencing in a variety of heights, shapes, and colors. In fact, some vinyl fences can be styled to look like wooden fences. With the help of your fence contractor, you can achieve the perfect new fence for your property.
Build Your Own Customized Quote