Skip to Content
The Benefits of Vinyl Fencing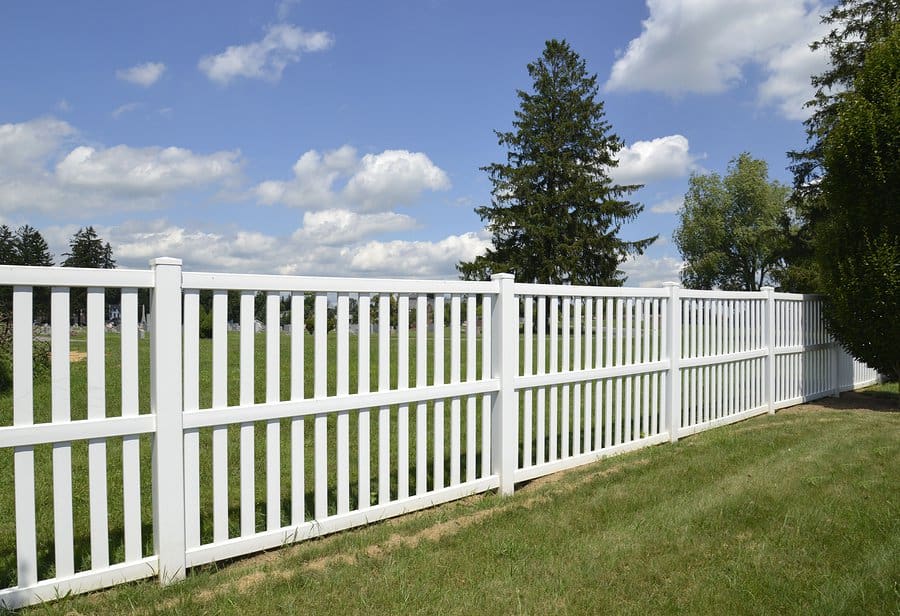 Adding a fence to a home property adds a number of benefits and can increase the overall value of a home. From raising aesthetics and curb appeal to providing security and privacy, there are plenty of reasons to install a fence in Palm Beach County. When installing a new fence, homeowners will quickly discover that there are multiple options for fence materials available. While each material comes with its own benefits, there is no other option that provides as much versatility and convenience as vinyl fencing, also known as PVC fencing. To learn more about all the benefits that vinyl fencing has to offer, continue reading.
Endless Options
One of the biggest advantages of vinyl fencing is that vinyl can be made to look like just about any type of wood and comes in a variety of different colors. Whether you dream of a white picket fence or something a little less traditional, vinyl fencing has you covered. You can select your desired level of security and privacy, with many different design options to chose from.
Easy Maintenance
Unlike wood fences, vinyl fencing offers stress-free maintenance. Upkeep is virtually nonexistent. Aside from the occasional cleaning with soap and water, vinyl fences do not need much care to continue looking their best. Wood fences need to be repainted regularly and often require a sealant to prevent looking worn. Vinyl can withstand rain and sun exposure, without looking worn and ragged over time. With a vinyl fence, you can rest assured that your fence is strong, durable, and will last a long time.
Straightforward Installation
Installing vinyl fencing can be done much more quickly than installing other types of fences. When using a contractor, you will know upfront what the costs are as well as the time involved for fence installation. If you are in need of a fence but do not have the time for a hefty home improvement project, vinyl fencing offers a solution for even the busiest homeowners.
Build Your Own Customized Quote