Skip to Content
Tips for Choosing a New Fence Gate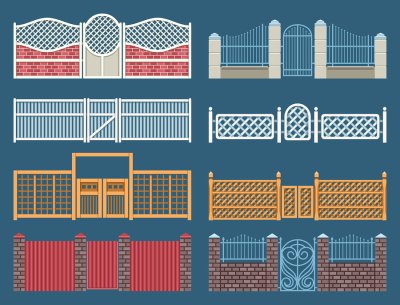 Fencing is an important addition to any residential property. With properly maintained and installed fences, you can rest assured that your home is secure and protected. In order to get the best security and convenience from your new fence, you will want to select a quality fence gate for your installation. A company that offers fences in Pompano can provide you with a variety of options when you are shopping for a gate. From automatic gates to wooden gates and more, you will have many different types of gates to choose from when you are working with your fencing professional. Here are some handy tips to keep in mind when you are choosing a new gate for your fence:
Consider Functionality
When you are shopping for a new fence gate, one of the first factors that you will want to consider is the functionality of the gate, itself. Typically, you will find two types of gates for your fence. A slide gate moves from side to side, whereas a swing gate opens outward or inward. In order to get the best functionality of your gate, you will want to choose a model that matches the needs of your site.
Evaluate Technology
As you are looking for a new fence gate, it is also a good idea to learn more about the latest technologies that are available for gate designs. For example, in order to heighten the security of your gate, you may want to choose a fence gate that is equipped with a keypad or card-based lock. With this technology, you can make certain that your gate is fully secure at all times.
Explore Materials
Finally, the material is important when you are shopping for a new fence gate. As you are choosing a material for your gate, you may want to consider matching your gate to the material of your fence. To create a stunning contrast with your gate design, you can also consider installing a contrasting steel or aluminum fence. A fencing contractor can help you select the perfect gate to pair with your fence design.
Build Your Own Customized Quote