Skip to Content
Top Tips for Planning a Fence Installation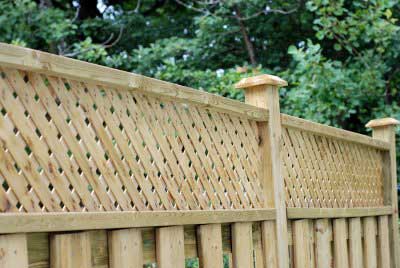 Just like a new garage door or a fresh coat of paint on the house, new fence installation can liven up your property and improve your home's curb appeal. If you want to make the most of your new fence and enjoy it for a lifetime, there are a few important elements to consider as you narrow down your options. Here is a look at some of the top tips for planning a fence installation with your Palm Beach fence contractor.
Think About Your Reasons
If you do not know much about fences, the endless choices and options you have may be overwhelming. It helps to start your search by thinking about why you want a new fence. Although many fences can serve multiple purposes at the same time, certain fences tend to have specific strong suits. For example, small picket fences are not ideal if you are looking to add more privacy to your home. Privacy fences tend to be tall and dense, and they often feature pickets that are close together or touching. Considering the reasoning behind your desire for a new fence is the first step in determining what kind of fence installation is best for you.
Be a Good Neighbor
Always remember that your new fence can make a substantial impact on your neighbors' properties even though it is built on your own. It is a good idea to talk to your neighbors before constructing a new fence so they are not surprised when they see the fence company at your house. This will give your neighbors a chance to voice any concerns they may have, which may ultimately preserve a friendly relationship.
Consider the Maintenance Requirements
Wooden fences are known for their natural beauty, but they may need to be stained and finished every few years. If this is not something you are interested in, consider going with PVC or vinyl fencing instead. This type of fence can replicate the looks of other types of fences while requiring little to no maintenance. Your Palm Beach fence contractor can tell you more about the maintenance requirements for the various fences you are considering.
Build Your Own Customized Quote