Skip to Content
What Type of Fence Should Go Around Your Pool?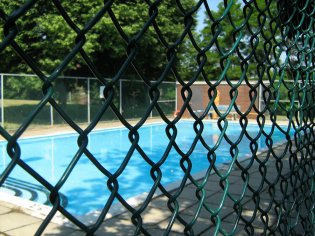 If you have a pool in your backyard, it is important to secure the pool area with a properly designed pool fence. A pool fence will enhance the privacy of your pool, while also protecting the safety of yourself and your loved ones. Before you start on a new fence installation near Lake Worth , it is a great idea to consider all of the types of pool fences that are available for your home. To get you started on your pool safety fence project, here is a look at some of the types of pool fences that are available to you.
Aluminum Fence
An aluminum fence is a great choice for your new pool fence. With its exceptional durability and safety, an aluminum fence will create a secure boundary around your pool. In addition, aluminum fences are exceptionally easy to clean and maintain. When you choose an aluminum fence for your pool, you will also be able to create a custom fence design that enhances the beauty of your pool area.
Wooden Fence
Wooden fences are another popular choice for pool owners. One of the primary benefits of a wood fence is that this type of fence has a classic and timeless appeal. In addition, your wood fence can be designed to provide you and your family with total privacy when you are using your pool. In addition, wooden fences can be custom designed to match the specific dimensions of your property.
Chain Link Fence
Chain link fencing is a budget-friendly option for your pool fencing needs. When you install a chain-link fence around your pool, you will have the peace of mind that comes from knowing that your pool is completely secured. In addition, chain link fences can be enhanced with beautiful landscaping and other details. By working with a pool fence contractor, you will be able to learn more about all of your pool fencing options.
Build Your Own Customized Quote