Skip to Content
Will My Soil Type Affect My Fencing Project?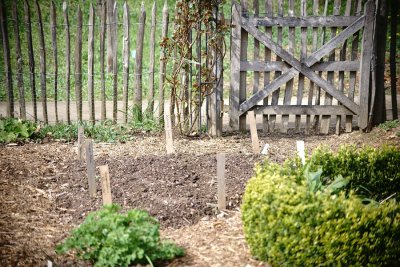 If you enjoy working in the garden, then you're probably familiar with the way that soil quality can affect a plant's ability to grow and thrive. For homeowners preparing for fence installation in Pompano, it's important to realize that soil type is also a significant factor when it comes to this type of endeavor. Keep reading to learn how your property's soil type can affect your fencing project.
Clay Soil
If you have a clay soil type, then you'll find that this material can be sticky and difficult to manipulate. To make fence installation easier, begin your project at a time when the soil isn't too dry, which will cause it to be hard and difficult to work, or too wet, which will give it nearly a liquid consistency. Soil with lots of clay doesn't drain well when wet, but it becomes hard and strong when dry. While this may sound positive, the problem is that clay shrinks when it dries, which may allow the fence posts to move a bit inside their holes.
Loamy Soil
Loamy soil is easy to work with and ideal for fence installation because it's easy to dig and compact. Also, loamy soil doesn't shrink when it dries, which can provide your fence with good support. On the other hand, this soil type can be quite flexible, so the same qualities that make it easy to work with may also lead to a lack of fence stability.
Sandy Soil
For locations with sandy soil, digging holes for fence installation is easy and straightforward. However, making the holes larger than you need can be a good idea because the walls are likely to collapse a bit as you work. Before compacting sandy soil around your fence posts, ensure that the materials aren't too wet or dry. Although you may be worried about installing a fence in sandy soil, this material can be quite stable once compacted and should offer plenty of support.
Build Your Own Customized Quote