Skip to Content
Your Options for Fencing Your Pool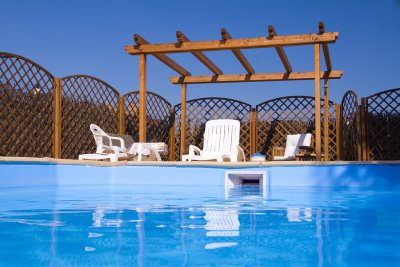 A pool will provide you and your family with many opportunities to have fun in the sun. When you are planning a pool installation, it is also important to design a pool fence. Pool fences are designed to enhance your privacy, will also ensure the safety of those using your pool. With a pool safety fence, you will be able to prevent accident or injury when your loved ones are using your pool area. A company offering fencing installation services in Lake Worth can help you design and install a pool fence that is the perfect addition to your backyard space. Here is a quick tour of your pool fencing options.
Materials
You will have several materials available to you when you are planning your pool fence. Typically, pool fences are constructed with either aluminum or powder-coated steel. These durable fence materials will create a safe and secure barrier around your pool. In addition, both steel and aluminum will withstand the moisture that is created from your pool.
Dimensions
Your fence dimensions are another factor to consider when you are planning a safety fence for your pool. Depending on the regulations of your city and state, you will need to make sure that your fence meets a minimum height requirement. By ensuring that your fence is tall enough, you can prevent small children from accidentally entering the pool area. Your local pool regulations may also require you to install a certain type of gate for entering and exiting your pool.
Styles
There are also several styles of pool fences that you will be able to choose from. For example, a perimeter fence will enclose both your pool and part of your yard. By contrast, an interior fence will enclose only the pool and pool deck area. Your fence contractor will help you choose the right pool fence for the size and style of your yard and landscaping.
Build Your Own Customized Quote