Skip to Content
A Simple Guide to Choosing New Fencing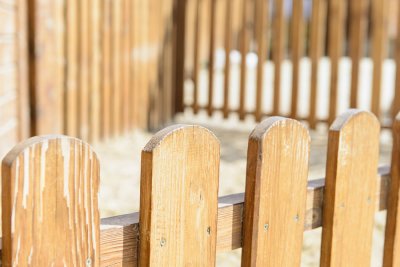 Once you make the commitment to install new fencing near Palm Beach County or Pompano, your next step will be to choose the right type of fencing for your home's needs. There are a number of different styles, materials, and colors of fencing that you can choose for your fence installation. Here is a simple guide to choosing the perfect fencing to enhance your home's privacy, security, and overall aesthetics.
Determine How Much Privacy You'll Need
Many people invest in new fencing in order to enhance their home's privacy. If that is the main reason that you are interested in fence installation, you should choose fencing that is solid and has very little space between the slats or boards. Chain link fencing isn't very effective at improving your home's privacy, but wooden fencing, metal fencing, and vinyl fencing can be ideal. If you aren't as concerned with privacy but are instead using fencing to keep pets and children contained in your yard, you may be happy with chain link fencing or PVC fencing.
Consider How Fencing Can Enhance Your Security
A strong fence with a locking fence gate can prevent intruders from gaining access to your home. If you want a highly secure fence, you will want to choose a fence design and fence materials that are difficult to compromise or breach. The fence contractor at your fence company can recommend the best fencing options for your needs. A high metal fence, for instance, can prevent thieves from being tempted by valuables in your yard and can prevent them from breaking in.
Choose Materials and Colors Wisely
You should choose your fence design, materials, and colors wisely. A new fence installation can increase the aesthetics and resale value of your property as long as you choose classic colors and materials. You should also choose fencing materials based on your climate. Wood fencing isn't ideal for extremely hot or humid climates, as the wood may crack, warp, or fall apart. Vinyl fencing can stand up to almost any type of weather, and metal fences and vinyl fences can also withstand high winds.
Build Your Own Customized Quote