Skip to Content
What Are the Security Benefits of Fencing?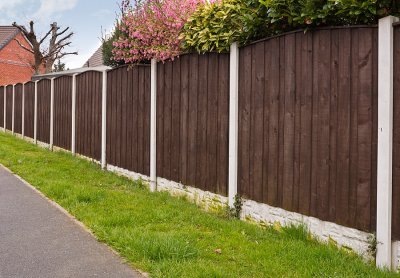 If you're considering a new fence installation near Palm Beach County or Deerfield, you might be interested in learning more about the added security benefits of fencing. Whether you choose vinyl fencing, chain link fencing, or metal fencing, you can enhance your property's privacy and security. Here is a look at the primary security benefits of a fence installation.
Limit Access to Your Property
The main reason that homeowners install vinyl fencing or metal fencing is to limit access to their property. A fence installation clearly delineates exactly where your private property begins and discourages or prevents outsiders from trespassing. Fencing also prevents other people's pets, and even wild animals, from entering your yard or home and causing problems. Likewise, fencing also contains your own pets in your yard and can keep your children safe and out of danger.
Enhance Safety Around Pools or Other Dangerous Areas
If you have a pool, pond, or any other dangerous areas in your yard, you can enhance your yard's safety by installing a chain-link fence or aluminum fence around the area. Fence installation will protect visitors, as well as those who live in your home from dangerous accidents. Pool fencing will keep young children from using the pool without adult supervision, which will reduce the likelihood of accidental drownings. Because vinyl fencing and chain link fencing can increase a home's safety, it can also increase a home's property value.
Protect Passersby From Seeing Into Your Yard or Home
Most burglaries and thefts are crimes of convenience that are committed when someone sees valuables in a person's car, yard, or home. Fence installation will protect your yard and home from the prying eyes of anyone who may be skulking around looking for trouble. You will be afforded more privacy, and you won't have to worry that your bicycle, barbecue grill, patio furniture, or any other valuables will be stolen from your yard. Fence installations can also be used to hide would-be eyesores, like dumpsters and trash cans, from view.
Build Your Own Customized Quote