Skip to Content
Fence Design Ideas for Your Yard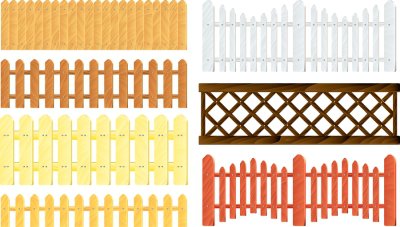 When it comes to a new fence installation in Lake Worth , you have a wide range of options to choose from. Residential fencing comes in a variety of different shapes, styles, and colors. Keep reading to learn about a few fence design ideas for your yard.
Privacy
There are many different reasons why you may want to talk to a fence contractor about new fence installation, and among them is privacy. A new fence can help you feel optimally comfortable on your property. You can determine how much privacy you would like and then achieve that level of privacy by choosing the right privacy fence design. If you are a particularly private person, consider a tall security fence made of a solid material that lines the perimeter of your yard. This type of privacy fence will also enhance your security by deterring potential criminals from attempting to enter your premises.
Wood
If you are interested in new fence installation for aesthetic purposes, ask your fence contractor about wooden fences. Available in a multitude of styles, wooden fences are as customizable as they are durable. Open picket fences are ideal for lining your yard in a visually pleasing way, while board on board fences can provide more security. Wooden fences may have to be stained or painted from time to time, but they are capable of lasting for many years.
Pool
Individuals who have in-ground pools in their yards should consider enclosing them with a fence. This not only marks the designated "pool area," but also provides an important measure of protection. Kids and animals may escape adult supervision and wander into the pool, which could result in tragic consequences. Fortunately, pool fences can prevent this and bring a new element of design to the table at the same time.
Your fence design can have a notable impact on various aspects of your yard. Security fences can offer you privacy and protection, while wooden fences can enhance your home's curbside appeal. Pool fences outline the pool area of your yard and can prevent children and pets from wandering into the pool.
Build Your Own Customized Quote