Skip to Content
Why PVC Is the Right Choice for Low-Maintenance Fencing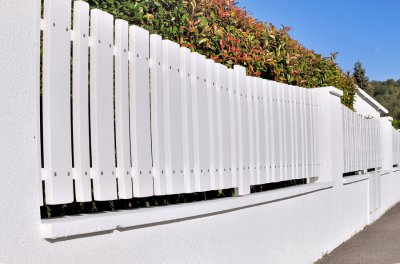 Installing a PVC fence near Palm Beach County or Light House Point is a smart investment. PVC fencing is hardy, low-maintenance, and attractive. A low-maintenance PVC fence installation will save you money, while still enhancing your home's privacy and security. PVC fencing mimics the color, grain, and style of natural wood fencing, but it doesn't require yearly maintenance.
Your PVC fencing will not warp, crack, or break over time, and it isn't vulnerable to extreme weather or temperatures. PVC fences are resistant to scratches, cracks, mold, stains, insects, and termites. They are also manufactured and installed using environmentally friendly materials and methods. A PVC fence installation will save you time and money, as you won't need to hire a fencing contractor or fence company again for repairs or replacements.
PVC fences also offer a huge variety in fence designs, styles, and colors. You can work closely with your fencing contractor to ensure that your new fence installation complements the overall exterior aesthetic of your home. When you compare natural wood fencing with PVC fences, you can't tell the difference between the two. PVC fences are so stylish and sophisticated that they look remarkably similar to natural wood fencing, but without the cost and work.
Build Your Own Customized Quote