Skip to Content
Enjoying the Benefits of Privacy Fencing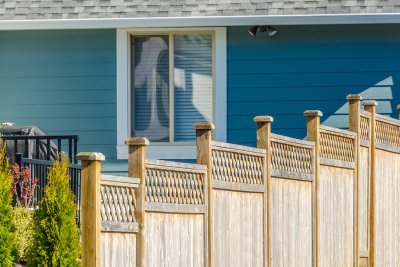 Have you been thinking about whether you should install a fence around your home? Fences are a multi-purpose investment, providing you with increased safety, security, and better overall aesthetics for your property. There are many different styles of fences in Palm Beach County, so consider what you want to get out of your fence. Some people might want a fence to stand as a marker of their property boundaries, while others want a fence to increase their privacy. Keep reading to find out about the benefits of privacy fence design.
A More Private Yard
As the name indicates, privacy fencing can help make your yard and home more private. Privacy fencing can be constructed of wood, vinyl, aluminum, or other materials to match your aesthetic goals. You can also use chain link for privacy fencing if you want to train vines to grow along it and make it harder to see through. When you have a privacy fence, you and your family are free to enjoy your property away from the prying eyes of neighbors or passersby. You can lay out by your pool, play with your children, and entertain your friends without everyone knowing what you're doing.
Improved Security
While some people might try to look into your yard just to see what's going on, there are other people who might have more unsavory intentions. A privacy fence makes it much more difficult for burglars to see onto your property or inside your house. This may give them pause before they choose to break into your home. After all, if they can't see what's inside, it may not be worth their while.
Increased Value
Even if you are not thinking of selling your home in the near future, installing a privacy fence can increase your home's value. A privacy fence can make your home more aesthetically appealing, and also reduces the noise in your yard and in your house itself. Your curb appeal will also improve, bringing up the overall value of your neighborhood.
Build Your Own Customized Quote