Skip to Content
FAQs and Answers About Privacy Fences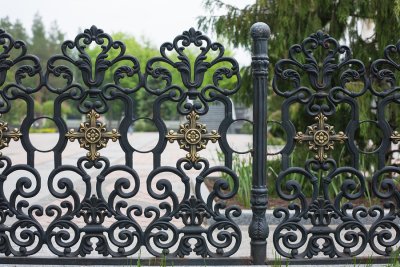 A new fence in Palm Beach County can be a great investment, and there are all kinds of materials and designs to choose from. If you're looking for a new fence installation for the purpose of enjoying more privacy, make sure you pay extra-close attention to the way you design it. A properly designed privacy fence should increase your comfort and security, but it might come with a few hidden benefits as well. Keep reading for some common questions and answers about privacy fences.
How Should I Design My Privacy Fence?
What makes a fence a privacy fence is a way it's designed. The point of a privacy fence is to prevent people on the other side from being able to see in. If you have a fence with vertical or horizontal slats, you'll want them to be close together. The closer they are, the less light will pass through from one side of the fence to the other and the more difficult it will be to see through. You should also consider the height of your fence. If you want full privacy, you should choose a fence that's a foot or two taller than the average person's height. You should also think about the level of your yard when choosing a fence height—if your yard slopes down and away from the house, you might not need such a tall fence.
Will I Feel More Secure With a Privacy Fence?
As long as you make sure that it's designed to your liking, your privacy fence should make you feel more comfortable, safe, and secure on your property. You won't have to worry about nosy neighbors poking into your business, and you can trust that nobody walking down the street can peer into your yard.
What Are the Other Benefits of a Privacy Fence?
Privacy isn't all that your new fence has to offer. A privacy fence will also do a great job of containing your children and pets when they're playing in the yard. It can even block out sound, so you can enjoy some peace and quiet along with your privacy.
Build Your Own Customized Quote