Skip to Content
How a Fence Can Make Your Home a Safer Place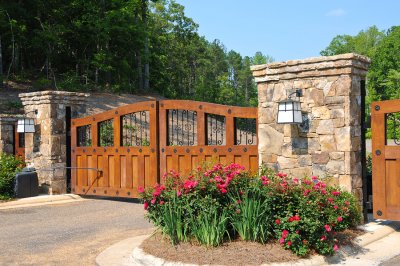 New fence installation in Lake Worth can change the dynamic of your property in a number of ways. Residential fencing can improve your home's curbside appeal as well as enhance privacy and security features. Keep reading and talk to your fence contractor to find out how a fence can make your home a safer place.
Contain Pets and Children
A new fence installation can immediately make your home safer if you have pets or children. Even if you are the most attentive supervisor of children and pets, there is always a chance that they will wander off the premises and into another yard, down the sidewalk, or even into the road. Any type of fence can help to mark the boundaries of your property line, notifying your children and furry companions of where they are allowed to safely enjoy themselves. Pool fences are imperative if you have small children and a large in-ground pool.
Enhance Privacy
Privacy fences can make you feel more comfortable in your home and yard. The specific fence design that you choose will allow you to customize your level of privacy. The taller your fence and the closer your slats, the more privacy you will get. A privacy fence prevents people from being able to see onto your property; this means that potential criminals will not know whether or not you are home and they will be unable to easily sneak onto your premises without raising suspicion.
Bar Intruders
A security fence can give you peace of mind and help you stay at ease each day. These fences are meant to be durable and protective of your property. Security fences should be made of solid materials that are not easily broken or climbed such as wood or PVC. This simple addition to your home can add an invaluable level of comfort and security.
Talk to your fence contractor to find out how a fence can make your home a safer place. Pool fences contain your in-ground pool, protecting your children and pets. Privacy and security fences help to protect you from potential intruders and criminals.
Build Your Own Customized Quote