Skip to Content
How Professional Contractors Design Privacy Fences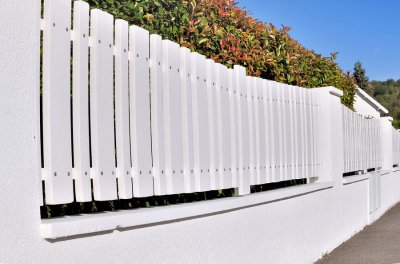 A privacy fence can be a welcome addition to any backyard. If you want to make your property more private, secure, and stylish, consider working with a residential fencing company in Palm Beach County to design a custom privacy fence for your yard. During the initial phases of your fence installation, your team of contractors will work with you to create a custom fence that is built according to your desired height, layout, and materials. To help you prepare for your upcoming privacy fence installation, here is a quick look at the methods that professional contractors use to design these fences.
Determine the Best Height
Privacy fences are often taller than picket or other ornamental fences. Typically, a privacy fence will be at least 6 feet tall. During the planning and design phase of the installation project, your professional contractors will need to figure out the right fence height for your property. Along with figuring out the best height to add privacy to your home, your contractors will also need to check on local building codes.
Explore Different Styles
After an ideal height has been determined, you will be ready to explore different privacy fence styles with your contractor. Many homeowners choose durable wood or vinyl materials for their privacy fences. These materials are ideal because they can withstand tough weather conditions, while also providing elegance and beauty. Your professional contractor will consult with you to pick out a material that meets all of your desired specifications.
Choose Fence Features
The final phase of designing a privacy fence with a professional contractor will be to choose the special features that will make your fence a functional and attractive part of your property. For example, to provide you with easier access to your outdoor areas, your contractors may recommend that you include a latched gate in your design. After you have selected the best features for your design, your contractor will be ready to begin building your brand new privacy fence.
Build Your Own Customized Quote