Skip to Content
Improving Your Family's Comfort and Security with a Privacy Fence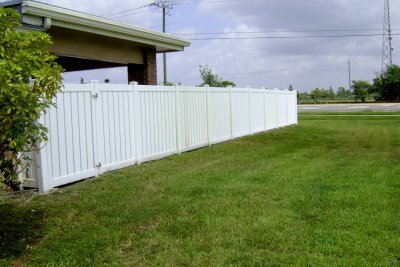 If you want to improve the safety of your home and property, then a privacy fence is the right choice. Privacy fences often use wide panels that keep your property safe from strangers and neighbors looking in. This type of fence in Palm Beach County and Pompano can also protect your pets from being attacked by nearby wildlife or escaping the yard. Let's look at how a privacy fence installation will provide your family with more comfort and security.
Keep Kids and Pets Protected
While most fences can keep your children and pets from leaving the safety of your property, a privacy fence will provide even greater protection. In addition to keeping your family safe inside the fence's boundaries, a privacy fence will also keep outside entities from entering. If there are strangers walking by or wild animals near your property, then a privacy fence will block their access to your children and pets playing in the yard.
Deter Potential Invaders
A fence of any kind can be a useful deterrent for potential invaders, but a privacy fence keeps your house and property concealed. Thieves and house burglars are less likely to invade a home where they cannot see valuables or easy access routes. If your property and home are surrounded by a tall, closed-off, and sturdy fence, then burglars will likely move on.
Beautify Your Property
You can keep your family and your property secure while beautifying your land. Wood and PVC are the most popular fencing materials for privacy fences. Wood is a natural and beautiful material that will remain sturdy with dedicated maintenance. PVC, also known as vinyl, can be constructed in a variety of styles and colors. No matter which material you choose, the fence panels will be strong and guard your property against strange eyes and wildlife. Either material will also create a beautiful new addition to your property.
Build Your Own Customized Quote