Skip to Content
Top Reasons to Choose Aluminum for Your New Fencing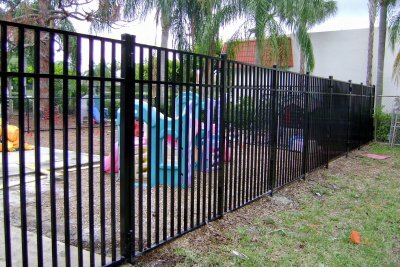 When it is time for a new fence, aluminum will be one of your best choices. With an aluminum fence in Palm Beach County, your overall fence maintenance will be minimal due to the low-maintenance qualities of aluminum. You can also customize your new fence however you wish to suit your personal preference or building regulations. Here is a better look at these reasons to choose aluminum fencing :
It Is Low Maintenance
Aluminum fences are one of the sturdiest choices available, and they require very little maintenance. Aluminum metal will not rust like other metals, and it does not require resealing over the years. It will not rot or fade like wood, which also must be stained and sealed against moisture and weather damages. Aluminum fences only need occasional cleaning to remove dust, dirt, or insect damage. If you are looking for a sturdy fence that will last for decades and does not require much maintenance, then aluminum is the choice for you.
It Is Easily Repaired
Though your aluminum fence will be a strong presence on your property for many years, there are times when it may need repairs. Intense weather damages and accidental impacts are the most likely to damage your fence over its long life. Thankfully, aluminum is easily repaired. After your fencing installer examines the damage, he will probably remove only the affected section for repair. This process ensures that your entire fence does not become compromised, and it keeps your repair costs at a minimum.
It Is Customizable
Aluminum metal is one of the most versatile metals on the planet; it can be built, repaired, changed, and customized in a number of ways to suit your desire. If you have a specific height, style, or design in mind, your fencing company can easily create it out of aluminum. If your property has certain building codes or requirements for fencing, then an aluminum fence will be the ideal solution to customize and match any needs.
Build Your Own Customized Quote