Skip to Content
Landscaping Ideas for Better Backyard Privacy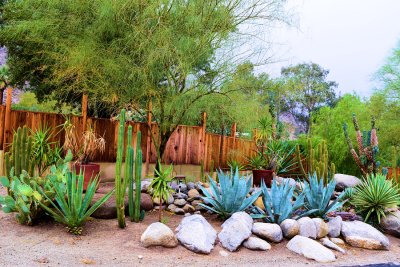 There are many ways to improve privacy in the backyard. Installing a tall privacy fence near Palm Beach County and Pompano is a great way to discourage outsiders and reinforce the borders of a property. Planting large plants or incorporating the plants with the fence is another way to create an attractive and effective barrier. Continue reading for some more landscaping ideas for backyard privacy.
Privacy Fencing
Privacy fences are very popular, because they are attractive, durable, and tall. Wooden or PVC fences are commonly used for privacy, because they often use thick, wide panels that are very tall. These fencing materials also come in a variety of colors and styles to match any home décor or landscaping. Both fencing materials make strong and sturdy fences. However, wooden fences will need to be stained and maintained to prevent rot and warping. PVC fences do not require routine maintenance, though they can fade with sun exposure.
Large Foliage
Homeowners often plant large bushes and trees to block sound and encourage privacy. Hedges are popular landscape features that can block a great amount of outside noise from the neighborhood, including street traffic. Large plants and trees can also discourage outsiders from entering a yard. This type of landscaping will still look very attractive, but it will close off a house to onlookers and help prevent people from entering someone's property without permission.
Plant-Fence Pairing
Homeowners who want the best of both worlds can take advantage of a plant and fence pairing. Popular fencing options include a chain link or a lattice wood fence. These fences allow for airflow and sunlight to encourage plant growth. The plants—such as vines, roses, or honeysuckles—can weave through the fencing holes or simply poke out. This pairing will create an attractive, interesting, and effective privacy fence that incorporates both plants and fences. If choosing this option, then speak with a fencing company about the best materials to use to prevent rot, rust, or warping of the fence.
Build Your Own Customized Quote