Skip to Content
Planning a New Pool? Don't Forget About Security Fencing!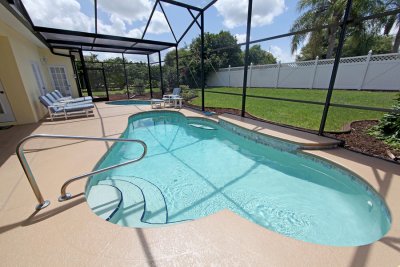 For many people, summer isn't the same without a cool, refreshing pool to jump into on a hot afternoon. If you're planning to upgrade your home with a new swimming pool, then you and your family are probably looking forward to lots of fun in the water. However, when it comes to this type of project, you should consider contacting a residential fencing company in Palm Beach County about security fence installation.
Pool Fencing's Many Benefits
Every year, children die due to accidental drownings in pools, and more children under age 5 die of drowning in Florida than in any other state. Of course, this can be incredibly alarming for parents, but there are steps that you can take to help keep your family safe around your new pool. Also, even if you do not have children, installing a pool fence is important for protecting children in your neighborhood, pets, and wildlife from drowning in your pool. Furthermore, security fencing can help keep unwanted visitors from getting into your pool and contaminating the water.
Florida's Residential Pool Regulations
In the state of Florida, residential swimming pools must have at least one of several outlined safety options to pass a final inspection and receive a certificate of completion. One of these safety features is a barrier, which can be a fence, dwelling wall, non-dwelling wall, or a combination of these options. A barrier must surround and prevent access to the swimming pool, especially from the property's residence and yard.
Your Pool Fence Options
Installing a security fence around your pool is one of the best ways to help keep people and pets safe while on your property. The fence should be sturdy, and its gate should have a secure latching mechanism that is out of reach of young children. As for fence type, aluminum is the most popular material for pool fences in Florida, but you can also choose from options like a chain link, PVC, and wood.
Build Your Own Customized Quote