Skip to Content
Tips for Maintaining Your New Fence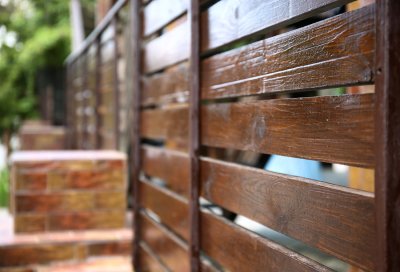 A new fence is a fantastic addition to any property. Whether you have selected durable vinyl fencing or another type of fence material, you are sure to be thrilled with the quality and durability of your new fence installation. After you have installed your new fence, it will be your responsibility to keep your fence materials in great condition throughout the years and seasons. A company offering fence installation near Palm Beach County will be able to provide you with tips and information that will help you care for your brand new fence. Read on for a look at some of the essentials of fence maintenance.
Apply a Stain or Coating
Depending on your fencing material, you may need to apply a stain or coating after your installation has been completed. For example, wooden fences must be stained, sealed, or painted in order to prevent water damage. An aluminum fence or vinyl fence, by contrast, does not require any sort of special coating. Your fence contractors can recommend the right product to seal out moisture and other damaging substances.
Wash Regularly
After you have installed a new fence on your property, you will also want to incorporate fence washing into your routine. Over the months and seasons, your fence will be exposed to rain, wind, dirt, and other damaging forces. To prevent mold and mildew, it is a great idea to pressure wash the surface of your fence every few months. This simple procedure will go a long way towards keeping your fence in great shape.
Avoid Excessive Moisture
A final tip for maintaining your new fence is to avoid placing excessive moisture on the surface of your fencing material. For example, if you have a sprinkler system in your yard, you will need to make sure that your sprinklers do not spray your fence when they are turned on. By adjusting your sprinklers, you can avoid causing excess wear and tear to your fencing materials.
Build Your Own Customized Quote