Skip to Content
Why Many People Choose Aluminum over Wrought Iron for Their Fencing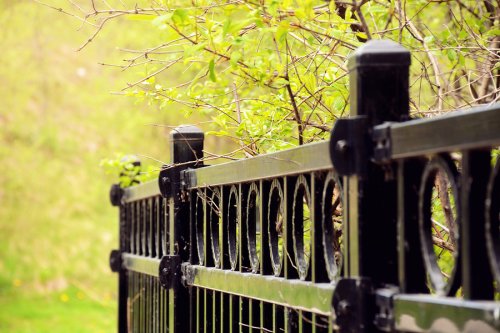 Aluminum fences in Palm Beach County and Light House Point are preferred by homeowners due to their low-maintenance qualities, customizability, and low costs. When homeowners look for a secure and beautiful fence, they often look to metal fencings, such as wrought iron and aluminum. However, homeowners often find that aluminum offers better benefits than wrought iron. Here is a quick look at the benefits of choosing aluminum over wrought iron fencing.
Aluminum fences can withstand rust, rot, and damages that might destroy other fencing materials. If the aluminum is damaged, then it is easily repaired.
Aluminum is one of the most prevalent and easiest metals to work with, and that makes aluminum fences easy to customize. Homeowners can request a multitude of fence designs to suit their preferences or property design.
Homeowners who desire wrought iron can choose an aluminum fence for a fraction of the cost. Due to its abundance, aluminum is easily cast into beautiful fences that look like iron. However, homeowners will not have the high-maintenance, difficult installation, or high costs that accompany wrought iron fences.
Build Your Own Customized Quote