Skip to Content
Your Guide to Pool Fencing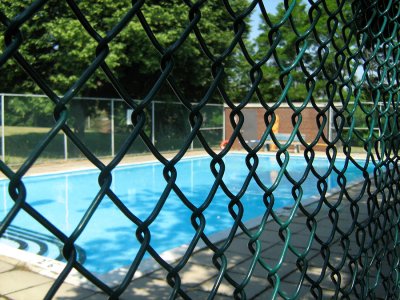 Pool fencing in Palm Beach County and Deefield is important to the safety of your pool. It is also required by the state of Florida, so it is essential to work with a reputable fencing company to complete your pool installation. Professional fence designers can help you create a great-looking pool fence and be in compliance with state regulations. Read on for a quick guide to pool fencing.
It Is Required by Law
Many states around the country have pool fencing laws that require homeowners to install fencing around an inground pool. Florida has the same laws and certain requirements for the fence height and design. For example, the fence must be at least four feet high, and it cannot have any large gaps that a child or pet could crawl through. The accompanying gate must also open outward, away from the pool, and it must have a self-latching mechanism. These state requirements ensure that your pool and pool fence are as safe as possible.
It Is Crucial for Safety
It is necessary to schedule a pool fence installation because it is crucial to the safety of your children and pets. If you have young children or pets approaching your pool, then they risk falling in and drowning or becoming injured. Setting up a pool fence will help prevent these terrifying possibilities because your children and pets will not be able to easily enter the pool area and risk injury.
It Is Customizable by Preference
If you work with a knowledgeable residential fencing company to design your pool fence, then you will have greater opportunities to have an attractive and customizable fence. The right fencing company will know the requirements for a proper pool fence, and the designers and installers can help you create a functional fence that fits your property. For example, you can use various design elements from around your homes, such as different colors and features, to create the perfect fence for your yard and pool area.
Build Your Own Customized Quote