Skip to Content
Comparing Metal and PVC Fencing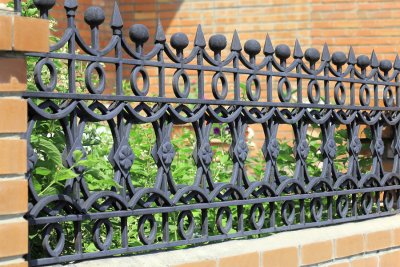 If you are a home or a business owner deciding between aluminum metal or PVC fencing in Pompano or Palm Beach County, knowing the strengths of each material will be key in making your decision. Keep reading for a candid comparison of these two popular fencing materials.
Maintenance
Both aluminum and PVC fencing are winners in the maintenance category. Both materials will retain their looks and efficiency, without requiring repainting. Aluminum fencing can be hosed down from time to time to remove dirt and debris. To give your aluminum fence a spotless shine, wash it with mild soap and water. PVC fencing requires similar periodic maintenance. It can be scrubbed with a gentle brush or sprayed and wiped with a recommended household cleaning product. It is important to regularly inspect both your metal and PVC fence for loose parts such as fasteners or hinges. Proper maintenance will ensure a lifetime of performance.
Longevity
Aluminum and PVC fences are both excellent choices in terms of their longevity. Both materials are known for their durability and long lifespan. Aluminum fencing will not rust or corrode like other metals, so it is great for areas that experience high humidity. Neither material is susceptible to damage from insects or weather-induced rotting and splintering. Another benefit of both aluminum and PVC fencing is that individual portions can be replaced if the damage is incurred.
Looks
Both aluminum and PVC fencing are customizable. A PVC fence can be manufactured in a range of colors to complement the aesthetic of your home. Additionally, PVC fencing typically offers more privacy than aluminum fencing. If you are choosing fencing material for an area where you wish to block a neighbor's view, PVC fencing is an excellent choice. On the other hand, aluminum fencing is a great choice for a front yard where you wish to enclose your property without obscuring the facade of your home. Furthermore, aluminum fencing offers homeowners a classic aesthetic and can be fabricated to look like wrought iron.
Build Your Own Customized Quote